Stamford Downtown Parade Spectacular: A Fun Day with Kids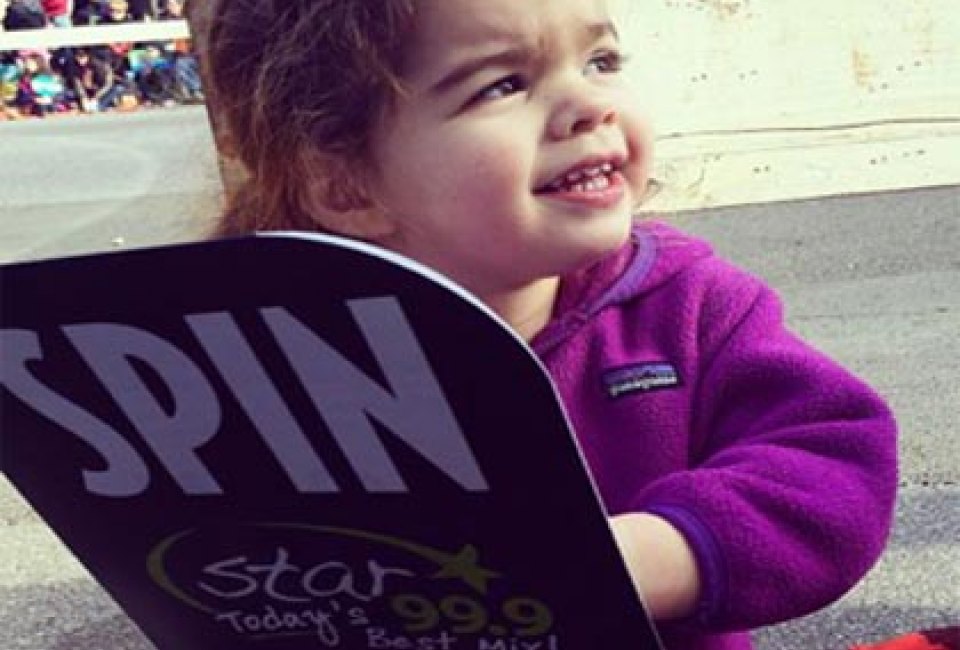 11/19/16
- By
Ally Noel
You may have heard of that other Thanksgiving Day Parade. You know, the one that you have to get up at the crack of dawn, wait for hours in the street, and spend your Thanksgiving smooshed against strangers trying to catch a glimpse at floats as they work their way down Broadway. Lucky for us Nutmeggers, we have the UBS Downtown Parade Spectacular that has all of the fun with none of the hassle. For as long as I have lived in Fairfield County, the Parade Spectacular marks the beginning of the holiday season. Featuring 16 giant balloons, marching bands, fantastic floats, clowns, and a special visit from Santa, the Stamford parade is recognized as one of the best in the country.
From where to park, to some insider tips, this guide provides you with all the information you need to make the Parade Spectacular a highlight of your family's holiday season. For more seasonal activities, check out our November Go List.
Getting Here is Half the Fun
If you don't want the nuisance of avoiding street closures and dealing with traffic jams on 95, then why not make getting there part of the adventure and take Metro North. The parade route is just a 5 minute walk from the Stamford Train Station. Metro North trains running between New Haven & Grand Central make frequent stops at the Transportation Center.
If driving is more your style, then there is a ton of FREE parking for this event. The following parking lots are free of charge:
Bedford Street Garage 17 Forrest Street
Landmark Square Garage 101 Broad St
Summer Place Garage 100 Summer Place
Bell Street Garage 28 Bell Street
Government Center Garage 102 Tresser Blvd
Stamford High School 55 Strawberry Hill Ave

Where to Watch the Parade Spectacular
The parade begins at the corner of Hoyt and Summer Streets and works its way downtown to Atlantic Street. Spectators can line up along the street. Although there will be over 200,000 people joining you, you won't have a problem viewing the parade. If you would like to secure a particular spot, it is recommended that you arrive early. The main stage will be set up at the corner of Atlantic & Tresser Street. There will also be additional viewing stations set up along the route. These are prime viewing areas as you will be front and center for some entertaining performances! Additional viewing stages will be located at the following locations:
Corner of Atlantic & Main (Old Town Hall)
Corner of Broad & Atlantic
Main state is on the corner of Atlantic & Tresser
Where to Eat in Stamford
Since the parade starts at noon and lasts about an hour, you will probably want a late lunch when it's over. So don't forget to check out some of Stamford's fantastic restaurants while you are in town. These restaurants are all kid friendly, and should have something to make everyone smile.
Pizza
Atlantic Pizza House 221 Atlantic Street
Remo's Brick Oven Pizza 35 Bedford Street
California Pizza Kitchen Stamford Town Center
Burgers
McFadden's Saloon 261 Main Street
Bobby Valentine's Sports Gallery Cafe 225 Main Street
Bradford's Grill & Tavern 83 Bedford Street
Brick House Bar & Grill 244 Bedford Street
Plan B Burger Bar 230 Tresser Blvd
Station Eats 3 Landmark Square
Lucky's Classic Burger & Malt Shop 209 Bedford Street
Mexican
Riviera Maya Mexican Restaurant 20 Summer Street
Cantina 135 Bedford Street
bartaco 222 Summer Street
Insider Tips for Watching the Parade
I have had the pleasure of enjoying five Parade Spectaculars. Here are some insider tips that I have picked up along the way.
"Spin!"
One of my favorite things about the parade is how interactive it is! If you want to up the interactive factor, make sure you bring a sign that says "Spin!" As the balloons pass you by, make sure you hold up your sign and encourage the gigantic balloons to do a little twirl. Don't have a sign? No problem! There's usually someone handing out parade schwag that will do the job just fine.
If you set up camp near an intersection, you will get to see the balloons do the limbo under the street lights!
Grab Lunch To Go
Since you are going to be waiting for a bit for the parade to start, why not order a pizza or grab some sandwiches to munch on while you wait. I have seen families set up tailgating tents along the parade route that have made me seriously envious. You can grab some yummy take out from Planet Pizza (920 Summer Street) or Original Pappas Pizza (201 Main Street). Station Eats (3 Landmark Square) has great burgers, salads, and fries that can be easily eaten with one hand.
Bathrooms
One of my biggest fears as a parent of a toddler is not being able to get to the bathroom on time. Well, parents in attendance can take a big sigh of relief because the Parade Spectacular has taken this into consideration and placed public bathrooms all along the parade route. Some of them are located in the following locations:
Veterans Park
Bell Street Garage
Palace Theater
Landmark Square
Bedford Street Garage
Enjoy the parade!
Originally published 11/13/15.