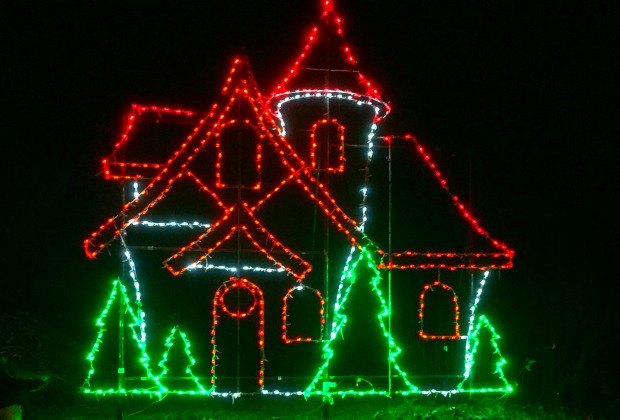 Our Visit to Fantasy of Lights in New Haven County
Every year, as the days grow shorter and the holidays approach, Easter Seals Goodwill Industries weaves a little magic at Lighthouse Point Park in New Haven. For over twenty years, they have turned this seaside park into a holiday wonderland that is sure to thrill everyone young and old. So load up your family and head to the shore for a festival of holiday cheer. And when your done, check out some more places to have Holiday Fun in our Guide.
It had been a few years since we drove through Fantasy of Lights, long enough that my six-year-old son didn't remember what he was in for. As soon as we approached the entrance, he and his sister were transfixed. Silence reigned as we drove under the blue tunnel and into the park, broken only by an excited "WOW" when they saw what was up ahead. The entire park glowed with the welcoming light of holiday enchantment.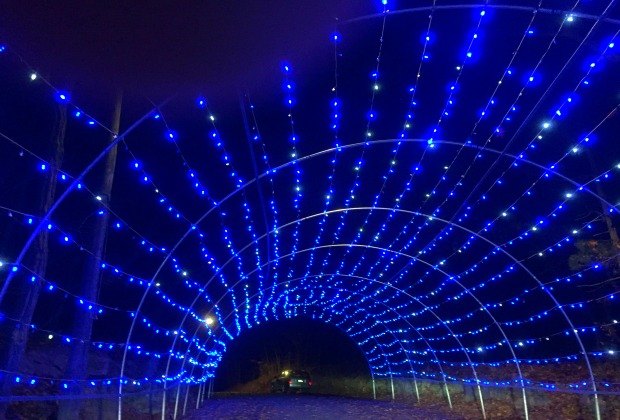 Because we went early in the season, traffic was low. Just us and few other cars. As the holidays approach Fantasy of Lights will get busier and busier so be prepared to go slow. You'll want to anyway so you can soak in the full holiday spectacular.
Each light display is sponsored by an area business, and all proceeds from the entrance fees go to Easter Seals Goodwill Industries who have been doing good in communities across Connecticut since 1930.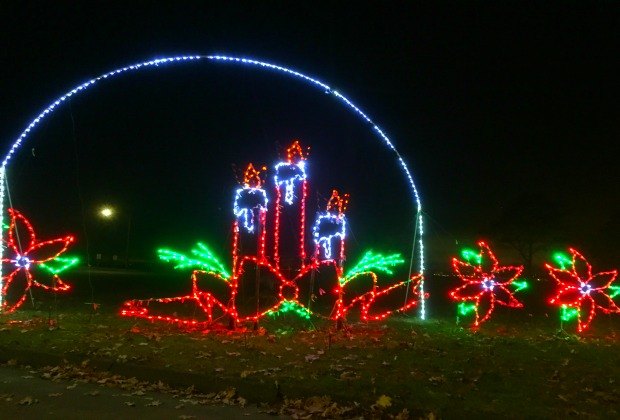 There are a few ground rules for a safe experience at Fantasy of Lights. All guests are asked to remain in their cars throughout, and of course if you are taking photos be sure that you aren't also attempting to operate your vehicle. The road through the park is wide enough to allow cars to pull over to the side so you can admire your favorite lights a little longer.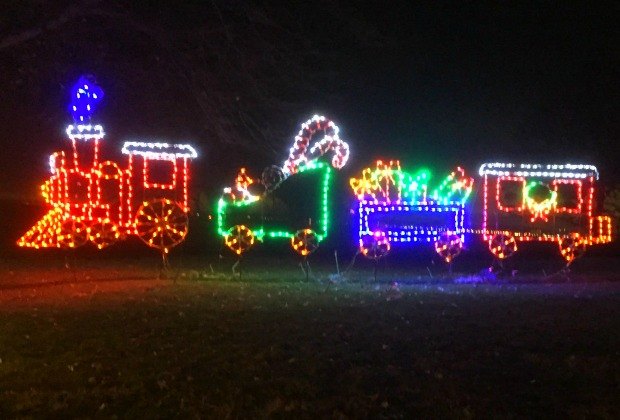 Not all of the light displays are holiday themed, in fact, a few of my crew's favorites were decidedly un-Christmas-y.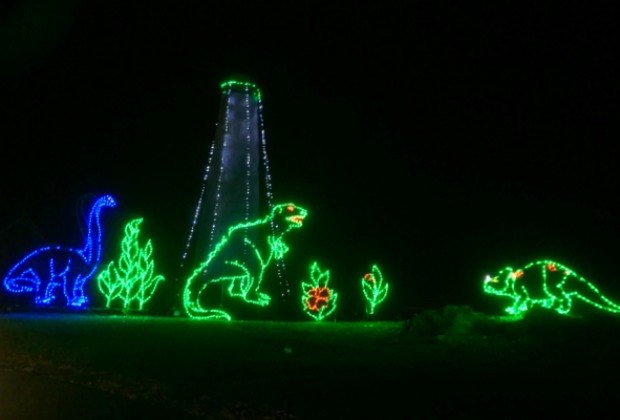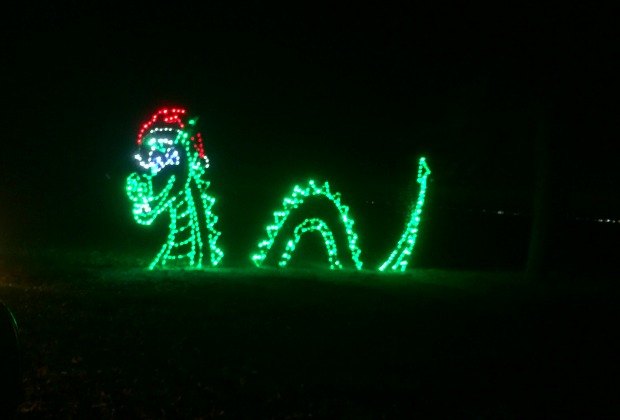 Be warned there are no bathroom facilities at Fantasy of Lights and the event is cash only. Prices are $10 per car or family minivan, $25 per minibus, and $50 for a full-sized bus. While driving through, tune your radio to 87.9 for some festive music and information about the light displays.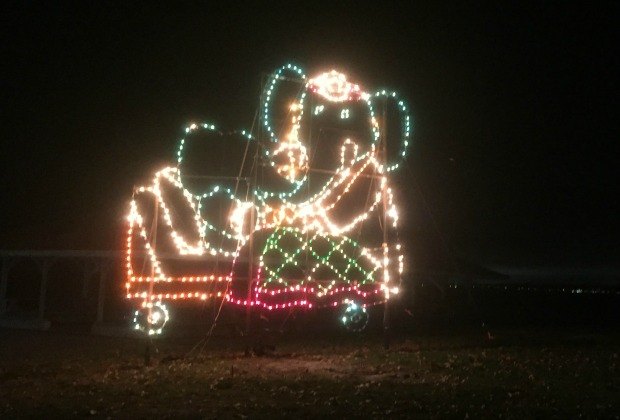 3-D glasses are available for purchase to enhance your experience. They are $2 a pair and come with coupons to the Goodwill stores.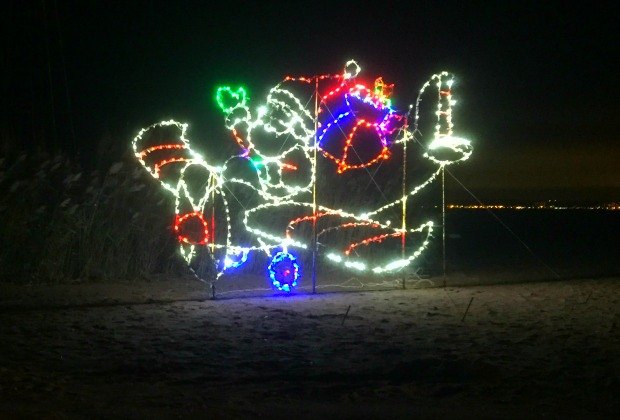 Fantasy of Lights is open Sunday - Thursday from 5:00 pm to 9:00 pm and Friday and Saturday from 5:00 pm - 10:00 pm. The fantasy runs through January 1, 2017 and opens for regular hours on Thanksgiving, Christmas Eve, and New Years Eve.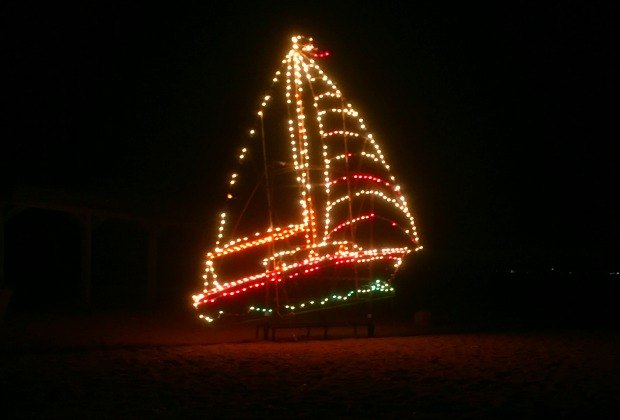 If the weather is bad, be sure to call ahead to see whether the park is open.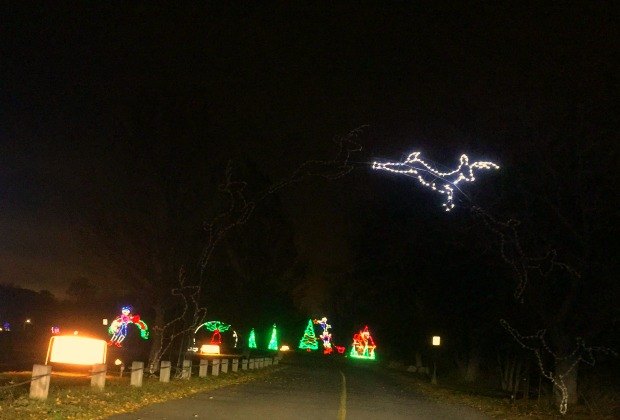 Holiday traditions come in all forms. Fantasy of Lights is definitely worth adding to yours.