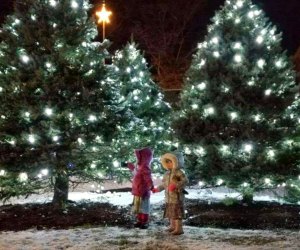 A Visit to the Torrington Christmas Village
There are some Christmas traditions that sustain over generations. The Christmas Village in Torrington is one of them. Families have been coming to visit Santa's amazing playground for decades. Started by Carl Bozenski, former Parks and Recreation Direction circa 1948, the Christmas Village began with a 3-week run and has come back for years since. Every year the opening festivities begin with a parade that draws thousands of holiday lovers. Santa and Mrs. Claus have even arrived in a helicopter!
Children's eyes will widen as they approach the village. A mixture of excitement and anticipation about seeing Santa and his elves. But wait until they see the reindeer, the toy shoppe, and the decorated trees. It really is a child's dream. "It's very magical," said local mom, TracyTardiff. "We've never gone to a mall Santa because this is 15 minutes from us and it feels very authentic to the kids and [my] childhood memories." Magical is a word you will hear a lot about the Village. And for good reason.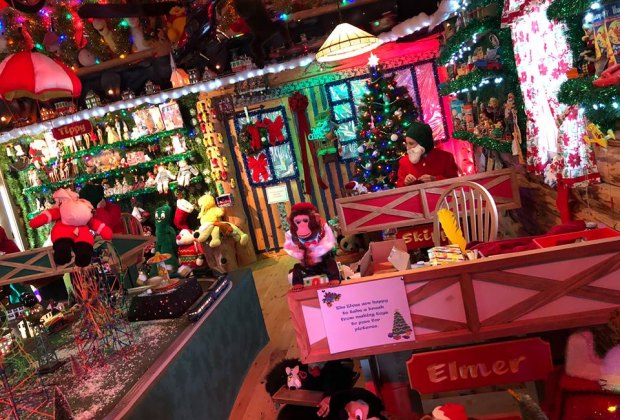 It's like everything Christmas in one place! (Photo courtesy of T. Tardiff)
There are lighted displays, volunteer elves, and real reindeer.
Of course, the Big Guy in Red is there too, and passes out a little something to all the kids that come by to talk to him by his seat at the fireside.

Santa has a personal conversation with every boy and girl. (Photo courtesy of T.Tardiff)
Because of the effort put into this event, it draws lots and lots of people, which means there is always a line to get in. Be prepared in how you dress, because waiting outside can be cold. Their recent addition of a outdoor fire-pit helps a lot, but, still, dress warmly.
Once you reach the door, a volunteer will escort you and your family to the door. After that, push open the big door and there he is, red suit and white beard and all! (Side note: if your littles are petrified of Santa, they don't have to sit on his lap. They can just stroll on by.)
Elaine Pelizzari has been coming since she was a little girl and now brings her own family. "There are amazing decorations and toys I remember being there when I was a kid, as well as modern day favorites," she said.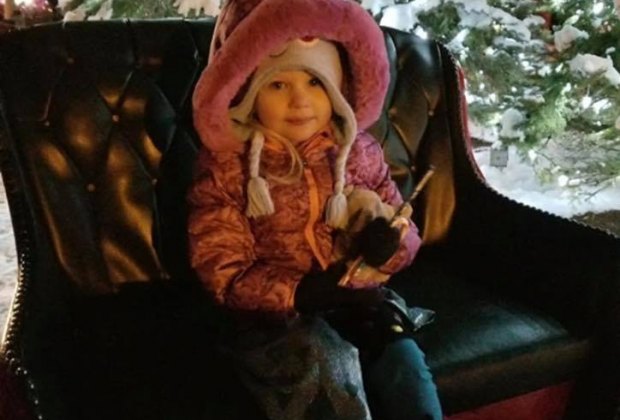 A happy little sleigh rider. (Photo courtesy of K. Tillottson)
After you exit, you will be able to see a nativity, usually with baby Jesus. I say usually because there have been some incidents of Baby-Jesus-theft in years past. Oh and don't forget to see Dasher and Dancer, the real reindeer and get your picture taken on the awesome sleigh. The village opens on Sunday, December 9 through 23 from 1-8:30 p.m., before officially closing on Christmas Eve. The hours on Christmas Eve are 9am - 12pm.
Once you come to the Christmas Village in Torrington, no doubt you and your family will make it an annual tradition.
The Christmas Village
150 Church St
Torrington , CT 06790