Where To See Fourth of July Fireworks in Chicago 2022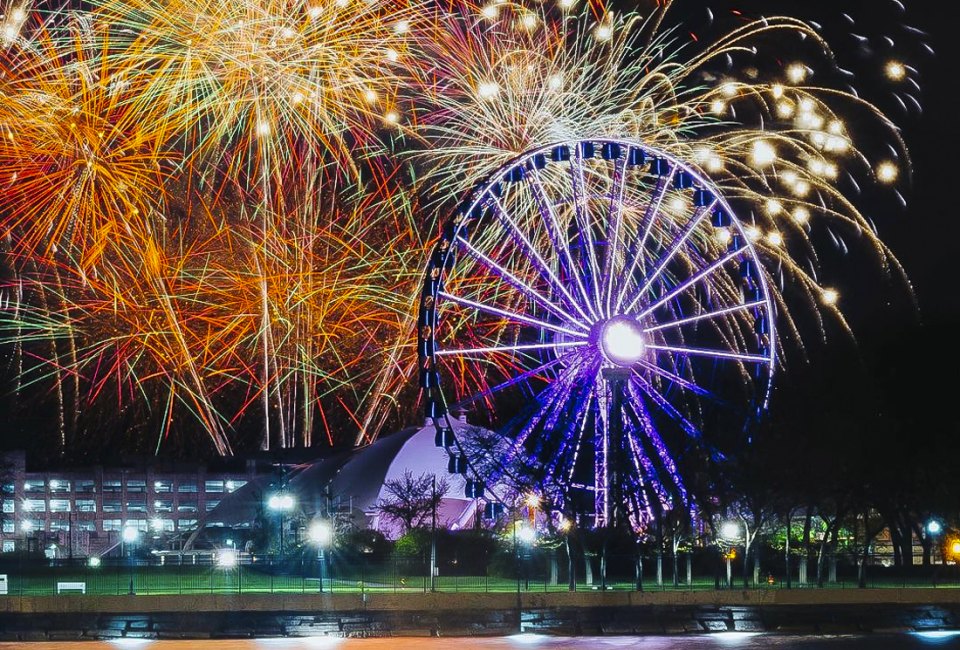 7/3/22
- By
Maureen Wilkey
If there has ever been a summer for celebrations and fireworks, it is 2022! Because the Fourth of July is on a Monday this year, some spots have opted to have their Fourth of July fireworks displays on July 3 to celebrate Independence Eve—and some places are having fireworks displays even earlier. Those who are late to the party can also see post-4th fireworks at Soldier Field at the Chicago Fire soccer game. Be sure to check our list of the most spectacular Fourth of July fireworks shows in Chicago carefully, so your family doesn't miss your favorite July 4th fireworks display.
From the beaches to the parks to the lake, these are the best places to view fireworks in Chicago for the whole Fourth of July weekend. In addition to seeing some super sparklers, consider celebrating the holiday with one of these Fourth of July activities that aren't fireworks.
Many suburbs limit how early you can set up your blanket or lawn chairs in the park, so be sure to check the event website before plunking down your gear. Also, if you have little kids or a child who is sensitive to loud noises, consider camping out at a quieter location slightly farther away from the launch site.