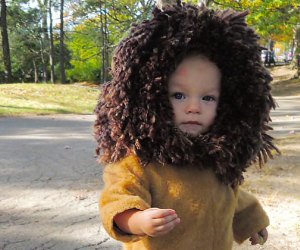 Halloween Events at Zoos Around Boston
How do you possibly make Halloween even more fun for children? By adding some real live animals in the mix! Zoos in New England are getting into the Halloween spirit and inviting guests to visit in costume to trick or treat with the critters who live there. Halloween events at all zoos are even included with the price of admission...and costumes are highly encouraged, of course.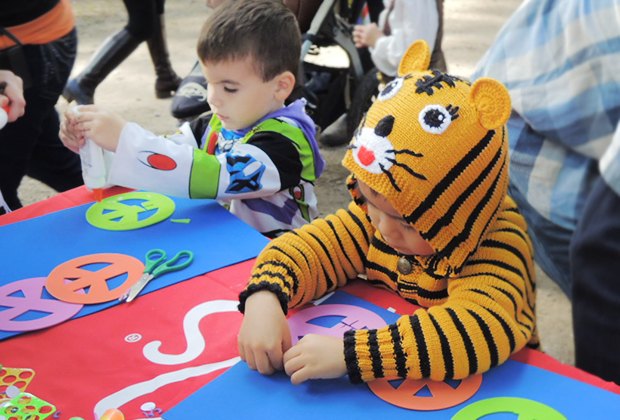 Crafts are part of the fun at Zoo Howl. Photo courtesy of Zoo New England
Zoo Howl at Franklin Park Zoo—Boston
Sat Oct 28, 2017 - Sun Oct 29, 2017
11am to 3pm
​In addition to trick or treating, Franklin Park is having creepy crafts, ghoulish games, costume contests, and a haunted maze.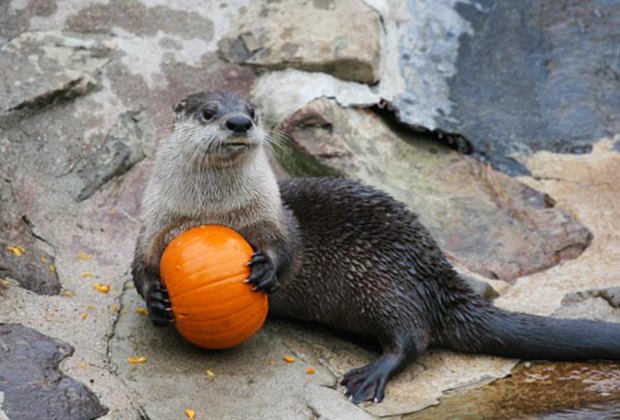 Zoo animals get special treats on Halloween, too. Photo courtesy of Zoo New England
Boo at the Zoo at Stone Zoo—Stoneham
Sat Oct 21, 2017 - Sun Oct 22, 2017
11am to 3pm
Follow the Trick or Treat Trail and watch the animals as they receive fresh pumpkin as enrichment treats.
Zoo Boo Days at Southwick's Zoo—Mendon
Sat Oct 14, 2017 - Tue Oct 31, 2017
10am to 5pm
At this trick-or-treat event, children ages 3 to 12 in costume receive free general admission.
Zoo Boo Spectacular at Capron Park Zoo—Attleboro
Fri Oct 27, 2017
6pm to 9pm​
This not-so-spooky Halloween event is perfect for younger kids, and includes face painting and other family-friendly activities.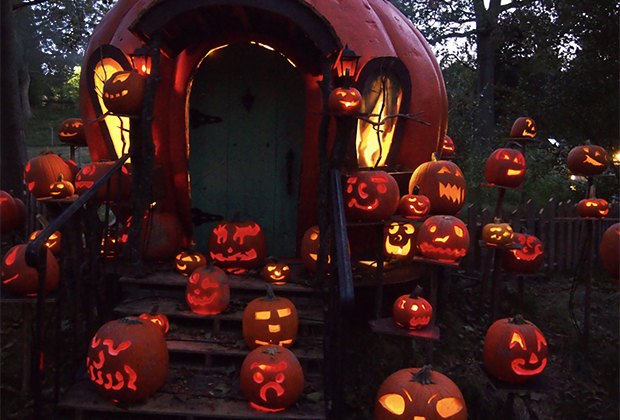 The Jack-O-Lantern Spectacular illuminates the Roger Williams Park Zoo. Photo by Rick Payette/CC BY-NC-ND 2.0

Jack-O-Lantern Spectacular at Roger Williams Park Zoo—Providence
Thu Oct 5, 2017 - Sun Nov 5, 2017
6pm to 10pm
This annual spectacular has a different theme each year, with this year's theme being Time Travel. 5,000 carved pumpkins are lit to illustrate the history of the world—a spectacular indeed!
Spooky Zoo at Roger Williams Park Zoo—Providence
Sat Oct 28, 2017 - Sun Oct 29, 2017
10am to 3pm
Spooky Zoo offers daytime outdoor autumn activities for the whole family, and all children 12 and under who are dressed in costume get in for half price.
Halloween Boo at the Zoo Overnight at Roger Williams Park Zoo—Providence
Sat Oct 21, 2017 and Sat Oct 28, 2017
6:30pm​
This overnight is the ultimate Halloween experience for kids ages 6 and up. The evening features a pizza and ice cream party, owl pellet dissection, and popcorn and a movie before guests doze off surrounded by the zoo's animals inhabitants.
Top photo Zoo New England