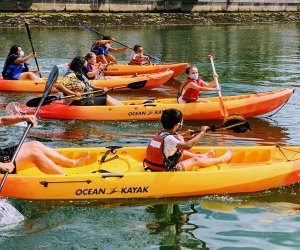 Free and Affordable Summer Camps for Boston Kids
Summer camp can be pricey, but not all fun and enriching programs have to cost a pretty penny. To round out our complete guide to Boston-area summer camps, we've put together a list of a dozen inexpensive camps in the Boston area that can provide your child with everything from performing arts experience to sailing lessons.
Find a full list of local summer camps in our Camp Directory for Boston families. Still not sure what camp is the best fit for your kids? Learn more about local and virtual summer camps with our upcoming Online Camp Fair. Visit virtual booths and watch live camp demos.
Editor's Note: Summer camp information for the 2021 season is changing daily. Please click the links to the individual camps for the most up-to-date information.