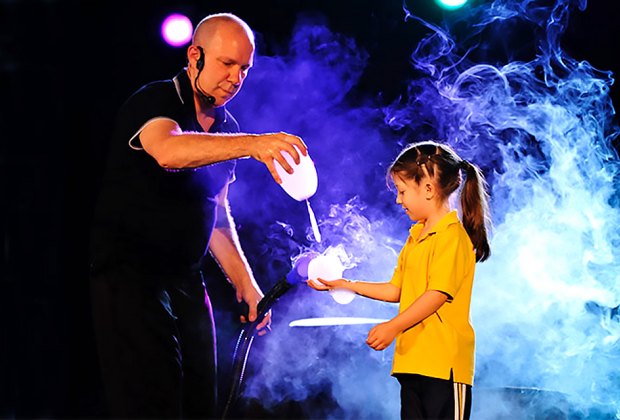 Presidents Day Weekend Things To Do in Westchester: Bubble Show, Circus
If you're staying in town for the three-day weekend, get ready for lots of local fun for families right here in Westchester and the Hudson Valley.
As we reported in our February GoList, the circus is coming to town, and the venue where The Royal Hanneford Circus will perform is intimate. Another ticket alert on our radar is Jeff Boyer's Big Bubble Bonanza, which you might want to pop on over to see for yourself.
Savor the season with chilly-time fun at the return of the Greenwood Lake Winter Carnival or the all-new Ice Town Frost & Flames, featuring ice carving, an ice graffiti wall, and other wintry excitement—FREE.
And lest we should forget that Monday's holiday is intended to honor Washington and Lincoln, celebrate accordingly with a fun historical event, such as the local Presidents Day celebration.
Read on for more of our top weekend picks and check out our Event Calendar for an even bigger selection of activities this weekend and beyond. Kids off from school next week? Check out 40 Things To Do on February School Break with Westchester Kids to avoid cabin fever and keep the fun rolling all week long!