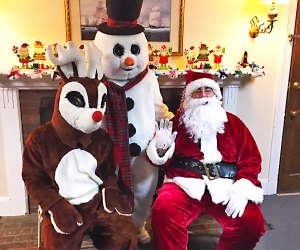 Breakfast with Santa for Kids and Families in Westchester
Though Santa is busy preparing for his famous ride on Christmas Eve, he still has time to share breakfast with children in Westchester this holiday season. These cozy get-togethers have become increasingly popular, typically featuring a full breakfast and holiday activity, with added perks at some. The best part? Quality time and a photo-op with St. Nick.
We've rounded up some top picks for breakfast with Santa in and around Westchester to help you spread some holiday cheer. Advance registration is either required or recommended, so don't delay. And don't forget to bring your wish list!
Check out our Holiday Fun Guide and Event Calendar for more seasonal activities, and sign up for our newsletters to stay in the know all year long!