Summer Art Camps for Westchester Kids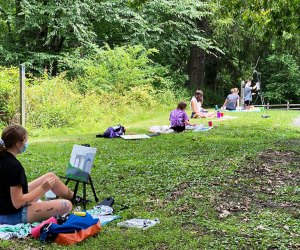 Summer camp is on the horizon and artistic kids are sure to feel inspired by this list of summer art camps. These picks cater to kids who like to roll up their sleeves and get dirty in the most creative way possible.
The programs below offer subjects both familiar—drawing and pottery—and also more specialized techniques, such as glass fusing, fashion design, and even horror film production. Beyond channeling your child's creativity, art camps offer the added benefit of keeping the messy mediums far away from your house!
Read on for our list of summer art camps, and find plenty more summer camp programs for kids of all interests in our Summer Camp Guide or our Summer Camp Directory.