Best of July: 4th of July Events and More Top Things To Do in DC With Kids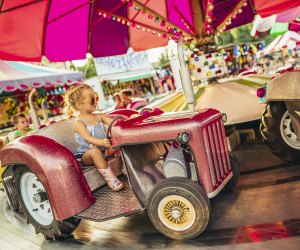 July in Washington, DC is all about 4th of July fireworks and parades, outdoor movies and concerts, festivals and fairs, and more summer fun.
First things first: Celebrate 4th of July with all sorts of festive events, including hometown celebrations such as Vienna's Independence Day Celebration and Fireworks, parades like the National Independence Day Parade, and of course the big DC fireworks show on the National Mall.
July also brings a slew of free DC summer concerts for families, free outdoor movies near DC, and fun fairs and festivals such as First Thursday in Del Ray and the Loudoun County Fair.
Find more top July fun in our lists of the best amusement parks near Washington, DC for kids and families, where to go berry picking near DC, and 25 free things to do near DC this summer with kids.
We're adding more events to our family activity calendar every day, so don't forget to check it frequently.
Get our picks for every weekend in your inbox—sign up for our newsletters.