When Pediatric Urgent Care Can Save a Visit to the ER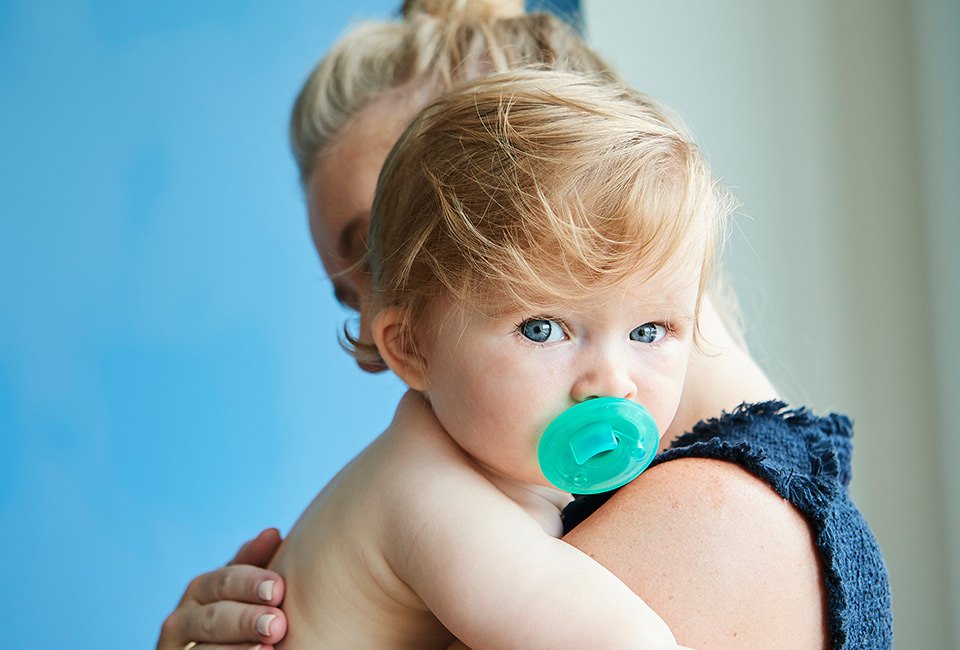 10/17/18
- By
Jessica Laird
It's past bedtime, but a barking cough and noisy breathing are keeping your toddler wide awake. Weekend soccer practice ends abruptly with a slide tackle right to your middle schooler's ankle. Your otherwise healthy teen is suddenly covered with welts from head to toe. The pediatrician's office is definitely closed and panic starts to set in as you weigh whether the circumstances warrant an emergency room visit.
Well, as it turns out, there may be a better option. A pediatric urgent care center—like those operated by Children's Hospital of Philadelphia (CHOP) in Chalfont, Pa., Glen Mills, Pa., and King of Prussia, Pa.—can actually handle all of these problems and then some, including a number of illnesses and injuries you might think require an emergency department visit. And while many issues may feel ER-worthy to us worried parents, they might not meet the medical criteria that require a trip to the hospital. So, instead of booking it to the nearest emergency room or waiting for the pediatrician's office to open for your kiddo's next fever or fall, call your child's doctor and ask if an urgent care for kids might be the best option. These facilities treat your child when you need it—on evenings and weekends—and how you need it—with special consideration for his or her needs.
Read on for answers to some of the most common questions about pediatric urgent care.
What are the benefits of pediatric urgent care?
It's important to make the distinction between a typical urgent care center that sees patients of all ages and a pediatric urgent care center. At pediatric facilities like CHOP's, the staff is uniquely skilled in the assessment of a sick or injured child.
Of course, assessment is critical in all healthcare, but particularly in pediatrics where it can be difficult for children to describe their symptoms. While it's your job as a parent to recognize when something isn't right and take action, it's the provider's job to answer the question, "How sick is this child?" This assessment, also called triage, is very different for children than it is for adults. For a young child it can be a thin line between "a little sick" and "dangerously ill."
The staff at CHOP's pediatric Urgent Care Centers understand that children are not small adults. That's because they're board-certified CHOP pediatricians and pediatric nurses with experience in pediatric assessment in CHOP's Emergency Department, Neonatal/Infant Intensive Care (N/IICU) Unit, and Pediatric Intensive Care Unit (PICU).
An Urgent Care visit is also typically less expensive than an Emergency Room visit—but it all depends on the patient's insurance coverage, so make sure to check your coverage before your visit. Like the ER, walk-ins are always welcome and appointments are never needed.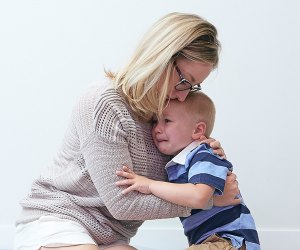 Can pediatric urgent care replace my pediatrician?
No. Your kids should always stay up to date with their regular wellness visits, and if they are sick during normal office hours, your pediatrician—who knows your child and family best—should be your first choice. But when the office is closed, your child's doctor will know that pediatric urgent care is a great option. And CHOP's pediatric Urgent Care Centers promptly communicate all of the important information from the visit back to your pediatrician so that everyone's on the same page.
So, when should I head to a pediatric urgent care center?
If you're able to, consult with your child's pediatrician in that moment to determine if urgent care is the right choice. The teams at CHOP's locations are equipped to manage many conditions, including:
Allergic reactions
Asthma
Broken bones requiring splinting (pediatric radiologist available to read X-rays while you wait)
Coughs, colds and sore throats
Cuts or minor gashes
Dehydration
Diarrhea
Earaches
Fever in babies older than 2 months
Headaches
Minor burns
Minor head injuries
Pinkeye
Rashes
Removal of ticks, splinters, hooks and other sharp objects
Skin abscesses (small pockets of pus that are usually caused by infection)
Sports injuries
Urinary tract infections
Vomiting
Unfortunately, sometimes you'll be faced with a true emergency and will need to take your child to the closest emergency department. Here are some of the top reasons to visit the ER:
Behavior change following loss of consciousness, especially after a head injury, including vomiting, disorientation and headache
Bleeding you can't stop
Blue or purple skin or lips
Broken bones requiring casting
Choking
Conditions requiring immediate blood test results
Electric shocks
Fever in infants younger than 2 months
Large burns or smoke inhalation
Loose or knocked out teeth or other injuries to the mouth or face
Near drowning
Poisoning (call Poison Control Center first - 1-800-222-1222)
Seizures
Severe or persistent abdominal pain
Significant difficulty breathing
Steadily decreasing responsiveness
Sudden impact injuries such as from a car or bicycle accident, or falls from heights
Testicular pain or injuries
Unconsciousness or severe dizziness
Unfortunately, we know all too well as parents that kids get sick and accidents happen... If you live in the Philadelphia Area, make sure you also know the nearest CHOP's pediatric Urgent Care Center location.
Places featured in this article:
---
CHOP Pediatric Urgent Care Center - Bucks County, PA
---
CHOP Pediatric Urgent Care Center - Brandywine Valley
---
CHOP Pediatric Urgent Care Center - King of Prussia, PA
Click Here to Sign Up!
i