7 Awesome Summer Camps for Philly Teens & Tweens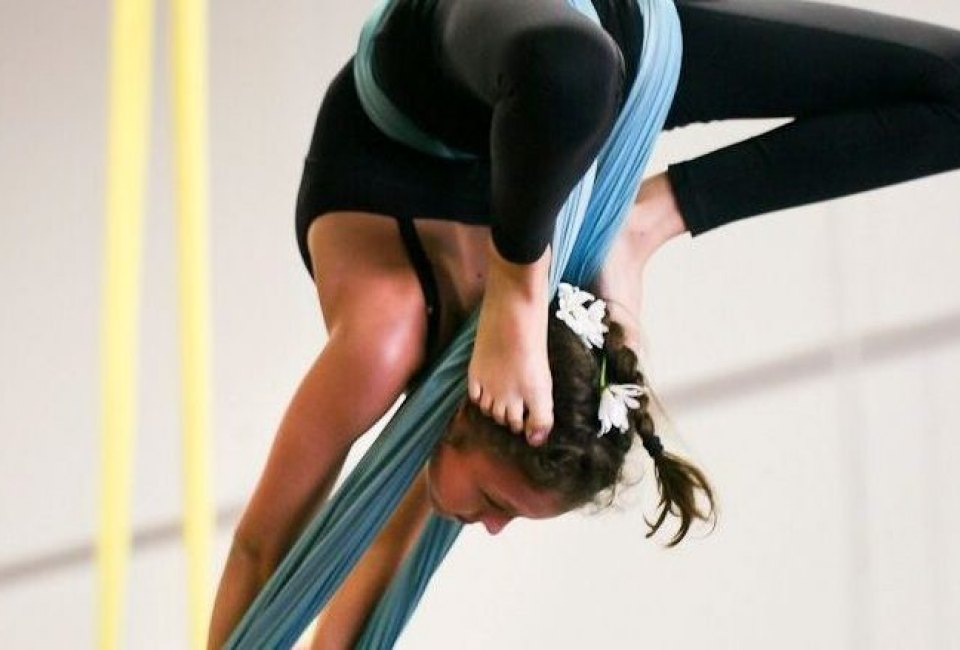 4/5/17
- By
Becki Melchione
Summer can be a unique opportunity to indulge a new interest, fine tune one's skills, or continue one's academic pursuits, sometimes even for college credit. With so many camps from which to choose, a little research, such as our posts on writing camps, tech camps, sports camps, and arts camps, can help. This list includes unique camps almost exclusively for teens and tweens. For more summer camp ideas for kids of all ages, check out our comprehensive camp guide.
Fine Arts
Pennsylvania Academy of Fine Arts (PAFA)—Center City, Philadelphia
Summer art camp at PAFA allows campers to choose their focus, including drawing, painting, printmaking, bookmaking, animation, graphic novels, media production, and more. Camps are divided by age, ages 11-12 and ages 13-15, and the topic changes from week to week.
Tyler School of Art—Northwest Philadelphia
For those considering pursuing art as a major in college, Tyler School of Art at Temple University is offering for the first time this unique program. Combining academic and studio coursework, campers will spend mornings critically thinking about media, marketing and culture, and afternoons in the art studios creating their own work. This program is for 11th and 12th graders. College credit is available.
Music
Girls Rock Philly Summer Camp—Northeast Philadelphia
Girls Rock is a week-long program featuring instrument instruction, workshops, band practice, a showcase and a day in the recording studio. Choose one of two paths, band or DJ crew. In their bands, campers will write at least one original song collaboratively. In their DJ crews, they will develop collaborative DJ sets. Bands and DJs perform their original songs/sets at a showcase and then spend the next day at the recording studio.
Media Arts

WHYY—Center City, Philadelphia
WHYY Summer Journalists and Summer Filmmakers give participants the opportunity to develop their skills and leave with samples of their work. Journalism campers will be out on the streets, shooting and editing video, producing audio content and telling great stories. Filmmakers will learn how to script, shoot, act and edit movies using WHYY's filmmaking equipment. By the end of this three-week session, you'll already have one credit to your name: your very own short film.

Filmtech—Philadelphia
Filmtech is a two-week program at the Philadelphia Film Academy has two options, a filmmaking camp, and an acting camp. In filmmaking camp, teens learn how to write a compelling script, work with actors to bring it to life, and how to use equipment to film and edit the production. In acting camp, participants will use improv, scene work, and other acting methodologies to hone their skills for TV, movies, or commercials.
Academic

Mini-Med Summer Camp—University City, Philadelphia
For teens with an interest in medicine, this Mini-Med summer camp through Drexel University's School of Medicine might be the solution. Participants will be exposed to clinical, didactic and simulated learning opportunities such as observing surgical procedures from inside the operating room, shadowing physicians during clinical office hours, and participating in medical simulations. Applications for this program are closed for 2017, but keep it on the radar for 2018.
Fun
Circus Arts Summer Camp—Germantown, Philadelphia
For those who want to try something completely different this summer, Philadelphia School of Circus Arts's Circus Camp should be on the list. For kids, tweens, and teens ages 8-14, each two-week session includes learning trapeze, aerial rope, silks, juggling, unicycling, plate-spinning, diabolo, devil sticks, tightwire, rolling globe, rola-bola, clowning, and tumbling. At the end of the session, campers will perform their own mini-circus.
Tech
Tech Camp Digital Media Academy—Bryn Mawr College, Bryn Mawr & University of Pennsylvania, Philadelphia
Tech camps abound for all ages, but this one has rave reviews because of its knowledgable teachers, cutting edge technology, and many tracts to fit one's interest. With focuses on 3D modeling and design, game design, music production, film and photography, programming, robotics and engineering, and even a special program specifically to introduce and support girls in STEM, there's plenty of options.
Photo courtesy of the Philadelphia School of Circus
Sign up for the Mommy Poppins Newsletter today!