2023 Annual Bus Festival
Emily Warren Roebling Plaza

Improv 4 Kids Off Broadway Live
New York Improv Theater Times Square

Spark Math: Free Trial Class
Virtual
Sign up for our free newsletters.
Special Needs Dance Classes for NYC Kids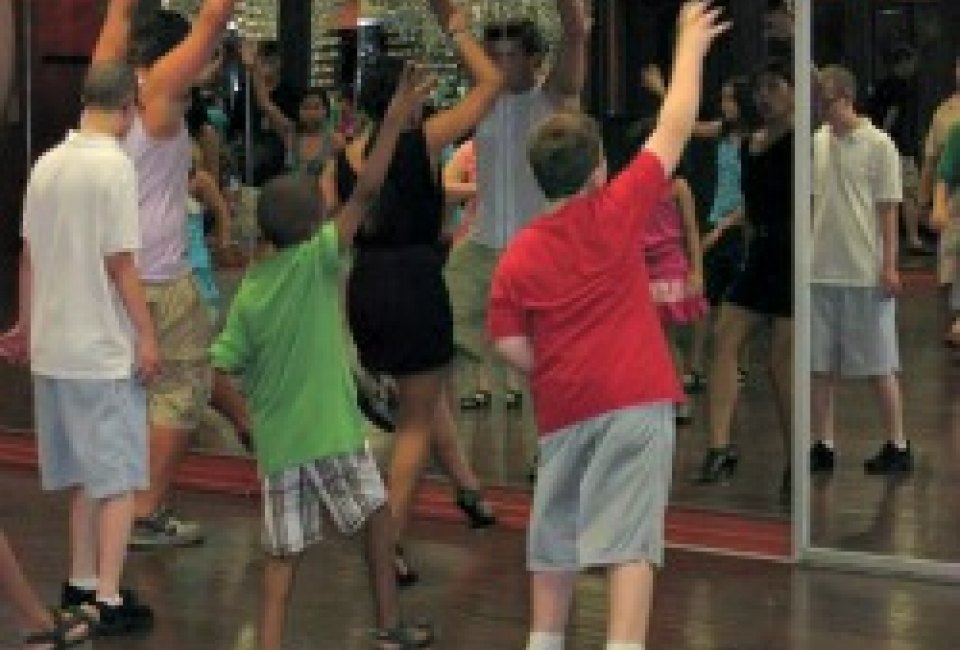 6/17/13
- By
Michaela
A few weeks ago I wrote about special needs music classes for kids in the five boroughs. Today I'm spotlighting dance programs for children with special needs in NYC.

Just as organizations like Daniel's Music Foundation changed my son's life and allowed him to be able to get up on stage in front of people and sing, there are dance programs that help children with special needs do the same with dance. There are a variety of dance classes and summer camps throughout NYC for children with special needs. Here are some of our favorites:
Dancing Dreams – Bayside & East Harlem
23-91 Bell Boulevard near 24th Avenue
Museum of the City of New York, 1220 Fifth Avenue between 103rd and 104th Streets
A nonprofit dance program for physically and medically challenged girls ages 3 to 17, Dancing Dreams offers classes taught by a pediatric physical therapist in Bayside, Queens and at the Museum of the City of New York. Each student is assigned a dance helper: A high school student who is trained to assist the girls during class. Every year ends with a public performance. Although there is a voluntary contribution for classes to help cover costs, no child is ever turned away for an inability to pay. For information about classes (or if you have a high schooler at home who wants to volunteer as a dance helper), call Joann Ferrara at 718-428-2600 or email joann@dancingdreams.org.

Def Dance Jam – Harlem
Wadleigh Secondary School, 215 West 114th Street between Adam Clayton Powell and Frederick Douglass Boulevards
Def Dance Jam, which has performed on Sesame Street and NBC (among other places), hosts free programs in African dance, modern dance, tap, hip-hop, drumming, drama and voice for children ages 3 to 25 of all abilities. The organization even offers jobs to youth with special needs as well as college scholarships. For more information about all the opportunities Def Dance Jam provides, call 212-694-0477 or email info@defdancejam.org.

Mark Morris Dance Group – Fort Greene
3 Lafayette Avenue near Rockwell Place
Working in collaboration with Extreme Kids & Crew, Mark Morris Dance Group's Dance Fundamentals program is a parent participation class for children ages 11 to 17 with special needs, especially kids with Down Syndrome or other developmental delays. Dancers develop skills while working on basic, developmentally appropriate choreography. Classes meet Saturdays and are accompanied by live music. For more info call 718-624-8400 or email info@mmdg.org.

Steffi Nossen School of Dance – White Plains
216 Central Avenue
While this dance school is located in Westchester County, it's a pretty quick commute from the Bronx, so I decided to include it. Moving Wheels & Heels is an integrated dance class for students of all abilities (wheelchair and stand-up). Classes have live musical accompaniment. Over the summer, the school offers a week-long adaptive dance experience for students and teachers of all ages and abilities including a technique class, composition and repertory. For more info call 914-328-1900 or email info@steffinossen.org.

Find out about other great programs for NYC children with special needs in our Special Needs Guide.