Artificial Intelligence with Scratch Online Camp
Young Gates - Kids Online Personalized Classes

Online Robotics Camp
Young Gates - Kids Online Personalized Classes
Thompson Park's Annual Creative Arts and Music Festival
Thompson Park
Sign up for our free newsletters.
The Delaware River: Great Ways to Spend a Day with NJ Kids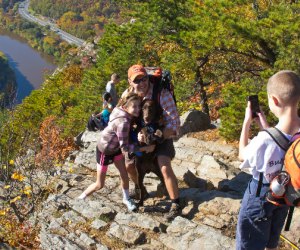 8/1/14
- By
Laura J
Add another item onto your Summer Day Trip list: The Delaware River. Whether it's hiking to Sunrise Pond or floating quietly in a tube, there's a variety of activities to suit all members of your brood. The Delaware Water Gap National Recreation Area offers fishing, boating, swimming, hiking, camping, and water sports. Enjoy local farms and eateries, or take in a historic landmark. Horseback riding, picnicking and bird watching are also options to make a full adventure complete!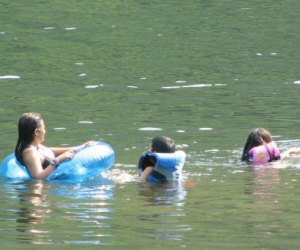 Swim, tube, or canoe down the river to cool off. Photo by WalkingGeek via Flickr.
Floating Down the River
Whether its tubing, canoeing, rafting or kayaking, Delaware River Tubing (Frenchtown, NJ), Kittatinny Canoes (Barryville, NY) and Lazy River Outpost (Phillipsburg, NJ) have multiple options for a fun filled family adventure. Open seven days a week throughout the summer, reservations are recommended.
If you cross over the Pennsylvania border, you'll find additional rental options, including Adventure Sports (Marshall's Creek, PA), Shawnee River Trips (Shawnee, PA), Pack Shack Adventures (Delaware Water Gap, PA) and Chamberlain Canoes (Smithfield, PA).
The Great Outdoors
If you want less of a challenge, but want to experience the Delaware up close then opt for the camping option. Delaware River Family Camping (Branchville, Andover and Delaware, NJ) has several locations, along with Kittatinny campsites (Barryville, NY), Jerry's Three River Campground (Pond Eddy, NY), Camp Taylor Campground (Columbia, NJ), Dingmans Campground (Dingmans Ferry, PA) and Triplebrook Campground (Blairstown, NJ).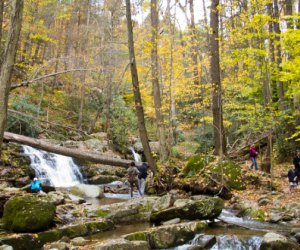 You'll catch waterfalls, streams, and plenty of gorgeous fauna and flora during your hike. Photo at Mt. Tammany by Jiashiang via Flickr.
Take a Hike
The Delaware Water Gap National Recreational Area has hiking trails for any level of fitness. If you are looking for an easy, flat trail try the Karamac Trail, the Upper Hamilton Ridge Trail and the loop around Blue Mountain Lakes. If you up for more of a challenge, pack a bag and start hiking Mt. Tammany, the Appalachian Trail, Blue Mountain Lakes and Hemlock Point.
Grab a Bite to Eat
Finding a family-friendly restaurant after a day-long excursion won't be difficult. Dalton's Columbia Inn (Delaware, NJ), Hunter's Lodge (Delaware, NJ), and Thisilldous Eatery (Belvidere, NJ) are a few favorites.
Up, Up and Away
If you are up for a little extra adventure, Balloonatics (Harmony, NJ) has hot air balloon rides; Sky's the Limit (East Stroudsburg, PA) has skydiving options and Yard Creek Soaring (Blairstown, NJ) has glider rides.
Top image of the Delaware River Gap area by Jiashiang via Flickr.
This article first published in August 2012, but has since been updated.