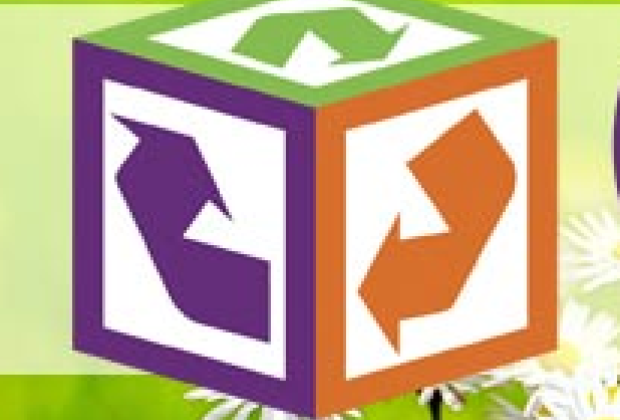 Consignment Shops for Kids Clothing in Northern NJ
One doesn't usually associate the phrase, "fun things to do with kids in NJ" with spring cleaning. However, this beautiful weather has got me thinking about how to combine the two! I have started to clean out one closet a day and I've found a great way to get my two kids involved by adding a twist. My daughters sort the piles into 'donate,' 'garbage' or 'consign'. Consigning is a great way to repurpose and recycle and save or earn money. With the money we make from consignment shops my kids can either buy a new summer toy/outfit or bank it in our family Disney Cruise fund. They're so into it, it is getting a bit out of hand- I found my favorite pair of Tory Burch sandals in a 'consign' bag!!!!! Here are some of my favorite "green" consignment shops that are merchandised to look like boutiques in Northern New Jersey.

Fancy Pants Consignment - Andover, NJ

Fancy Pants is more than just a cute name. It feels like an upscale boutique, not a consignment shop. It is located in quaint area of Andover known for its antiques. From baby to gear to women's clothing to unique home goods, they offer quite an array of items. They also have a fabulous vintage section. I love to peruse the vintage section and would probably spend all the money I make consigning there if my kids let me! . Like them on Facebook to receive updates on special sales such as "15 % off Vintage Friday". I just dropped off some beautiful dresses there and picked up some designer spring sandals for my daughters. No appointment needed to drop off items. 
973-786-5278


Little Bean - Clifton, NJ

Little Bean's Motto is "good brings good". Picture this: A mom brings in what she no longer has a need for and another mom walks out with a new treasure.
Little Bean has a very relaxed and warm atmosphere - the kind of place where you could just get a coffee and chat with other moms. Little Bean is a hot spot for designer maternity clothes and they strive to offer moms upscale brands such as Burberry for a fraction of the cost. Hours: Sun 12-4, Mon & Wed 11-4, Tues 12-6, Thurs 11-5, Fri by appointment.
 973-955-4845. consignmentbean@yahoo.com 

Weecycled Bundles of Joi - Ledgewood, NJ

Weecycled takes recycling seriously--you will not find any plastic bags here! They aim to change the notion of consignment shopping by striving to make their shop organized yet cozy and community focused (they even have a kids' playroom so parents can shop in peace and are located very close to one of our favorite NJ ice cream spots: Cliff's.) I like the "Hot Items" tab on their website, listing items that they have just received and items they are looking for. Every once in a while I check the Hot Items to see if I have one in my attic or basement to consign.
 973-668-5637. 
info@weecycledconsign.com


Sweet Repeats - Sparta, NJ

Sweet repeats is unique in that it has been in business for 20 years and it offers clothing from infant to young adult. You will find great options for sweet toddler sundresses as well as prom and formal wear. Sweet Repeats even has an awesome jewelry and accessory section. They accept only high quality, recent items. No appointment is necessary. Check out their Facebook page for recent items put together in fabulous outfits and modeled by some of their staff: In addition Sweet Repeats offers personal shopping at your convenience. 
Hours:
Tues/Wed 10-4, 
Thurs 10-7. 
Fri/Sat 10-4. 

973-729-9793.