Creative Art and Crafts Kids' Birthday Parties in Hartford County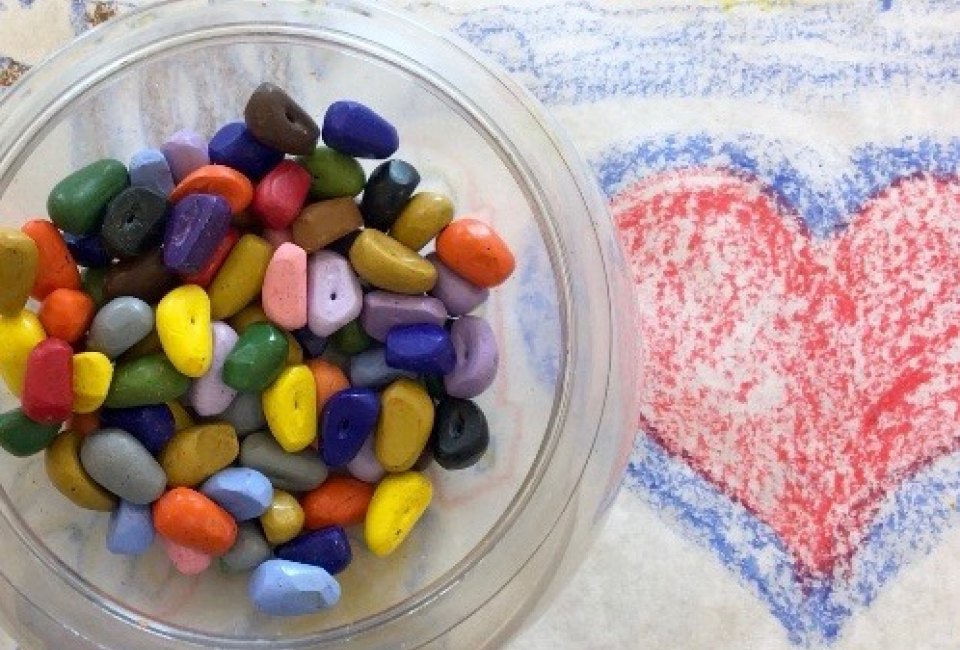 3/3/17
- By
Tania Pesce
Say your child loves to paint, or draw, or craft, or anything artistic. Wouldn't it be great to have his birthday party somewhere where he could just do what he loves? Where in the Hartford area can you celebrate a birthday for your little one who is an aspiring Picasso? These creative locations will be sure to delight your budding artist, allowing them to nurture their imagination. For even more great party ideas check out our Party Guide.
The West Hartford Art League - West Hartford
WHAL offers art parties for kids of all ages in their clubhouse classroom. The party includes an hour of teacher instruction for up to 10 guests and use of the room for an additional hour for party time. There are a variety of art based projects available depending on the age of guests. Call for more information regarding costs and availability.
37 Buena Vista Rd. West Hartford, CT 06107 (860) 231-8019
The Claypen - West Hartford
The Claypen offers parties for 6-12 children at a time. They provide the activity and instruction for a creative celebration and you can choose from a party during regular business hours or a private party package.
997 Farmington Ave. West Hartford, CT 06107 860-233-3322
Teach Art 2 Me - Glastonbury
The 2 hour parties include a 45 minute "arts & crafts" project within the theme you choose, and the rest of time is for cake, treats and presents. They have a variety of packages, fun add-ons and options to choose from. Check the website for more details.
122 Naubuc Ave. Glastonbury, CT 06033
The Art Truck - Glastonbury
Let the art party come to your house or celebrate at their Art Lounge in Glastonbury. Kids can Party Like Picasso, create with Baubles and Beads or Party like Royalty. 90 minute parties.
30 Hebron Avenue, Glastonbury, CT 06033 860-805-7471
The Little Green Tambourine - Canton
TLGT is a healthy living, creative arts studio for kids ages birth through 14 years. They offer classes, a variety of fun activities, and birthday parties. They have fun themes to choose from like cooking, spa, art, and now science. The packages include 1½ to 2 hour parties complete with teachers to lead and even clean up. It's a perfect choice for age preschool and up.
166 Albany Turnpike Rte 44 Canton, CT 06019
Messy Smocks Art - Avon
Choose from a 2-D or a 3-D art project for your child's next birthday party. Group photo included as well as a CD of all the art projects created at the party. Great for all ages.
Riverdale Farms Shopping, 136 Simsbury Rd. Building 16, Avon, CT 06001 860-321-7173
The Pottery Piazza - Plainville
If you love painting pottery, The Pottery Piazza is a great choice for you! Birthday parties are available for children ages 4 to 16 where they will paint their own piece of pottery. They offer two party options to choose from. Unlimited paint colors and firing included.
17 Farmington Ave. Plainville, CT 06062
Connecticut Art School - South Windsor
The CT Art School offers two hour birthday parties for kids. Children are instructed in a drawing project and can invite up to 10 guests. Party time slots are available on Saturdays and Sundays.
1730 Ellington Road, South Windsor, CT 06074 860-432-3773
The Clever Crayon - Hartford
One of a kind creative arts parties that travels to you. The CC has options for every size pocketbook. 90 minute class/parties are available for up to 15 children. Cupcakes and goodie bags are available for an extra fee.
860-989-9322
Camp Simon Art Center - East Windsor
Kids' paint parties are available on the weekends for 2 hour time slots. Six different weekend time slots to choose from.
44 South Main Street, Unit 3, East Windsor, CT 06088 860-370-5933
Originally published 9/3/2012.
Photo courtesy of Ally Noel.
Enter to Win!