Reading Time! Summer Book Suggestions for Toddlers to Teens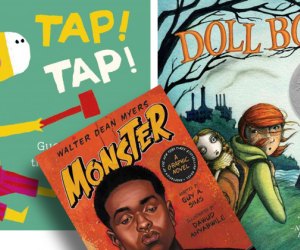 Finding the perfect beach read is something of an annual hunt for book nerds and casual readers alike. And passing that literary tradition down to your kids can be a great way to stave off those endless "I'm bored" moments, not to mention keep their brain cells firing over summer vacation.
Luckily, the New York Public Library recently issued its annual Summer Reading Challenge and Contest, urging kids to read at least 20 minutes a day. Along with that came a trove of book recommendations for kids, from baby board books to early readers to teen thrillers and everything in between. There's even a book list for grown-ups, because, hey, kids learn by watching too, right?
So whether your kids need a little prodding to pick up a book this summer, or if they're complaining they don't have anything new to read, check out this sampling of great book suggestions from the one of the country's largest library systems.
We've listed a sampling of the book recommendations from NYPL, but the library made nearly a dozen (or more) suggestions for each age group. Read the full list as well as the adult book lineup on the NYPL's Summer Reading page—and find the books at your local library. Book synopses are provided by publishers and NYPL.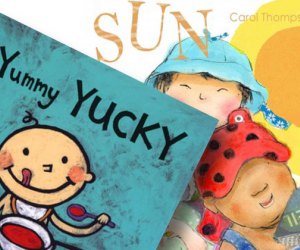 Babies
What do I hear? = Que oigo?
by Annie Kubler
A board book in Spanish and English all about our sense of hearing.
Sun
by Carol Thompson
Let's play out in the sun. There's a wealth of sights, sounds, smells, tastes, and textures to discover and enjoy.
Yummy, yucky
by Leslie Patricelli
Spaghetti is yummy, but worms—and blue crayons, sand, and other things too gross to mention—are definitely yucky when tasted.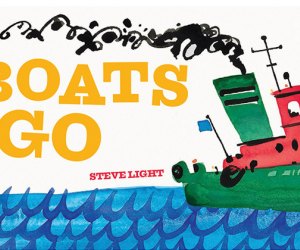 Toddlers
Boats Go
by Steve Light
In simple text, this board book by celebrated children's author and illustrator Steve Light, shows different sea vessels and the noises they make.
Critter Colors
by Ashley G.
Explore the concept of color-mixing with adorable animals in this delightful board book.
Tap! Tap! Guess the Toy!
By Cocoretto
What's that noise? Lift the book flap to find out.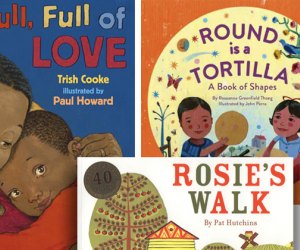 Pre-K
Full, Full, Full of Love
by Trish Cooke, illustrated by Paul Howard
For young Jay Jay, Sunday dinner at Gran's house is full of hugs and kisses, tasty dishes, all kinds of fishes, happy faces, and love.
Rosie's Walk
by Pat Hutchins
Unaware that a fox is after her as she takes a walk, Rosie the hen still manages to lead him into one accident after another.
Round Is a Tortilla: A Book of Shapes
by Roseanne Greenfield Thong, illustrated by John Parra
A little girl discovers things that are round, square, and rectangular in her Hispanic-American neighborhood.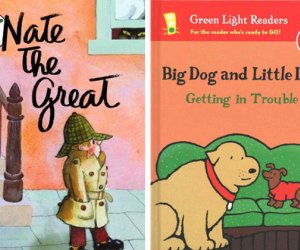 K-first grade
Big Dog and Little Dog Getting in Trouble
by Dav Pilkey
Big Dog and Little Dog get in trouble when they play in the house.
Nate the Great series
by Marjorie Weinman Sharmat, illustrated by Marc Simont
Nate the Great hunts down clues to solve many mysteries in this series.
Playing with Light and Shadows
by Jennifer Boothroyd
Young readers learn how shadows are made with light in this accessible, photo-filled book that brings science to life.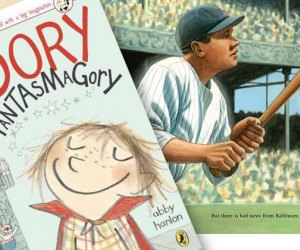 Grades 2-3
Becoming Babe Ruth
by Matt Tavares
Meet the boy who grows up to be "The Babe."
Big News! Emma Is on the Air
by Ida Siegal, illustrated by Karla Peña
Will Emma solve the case and become a world-famous news reporter?
Dory Fantasmagory
by Abby Hanlon
Dory, the youngest in her family, is a girl with an active imagination. She spends the summer playing with her imaginary friend, battling monsters, and generally driving her family nuts.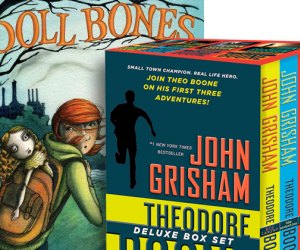 Grades 4-5
Doll Bones
by Holly Black, illustrated by Eliza Wheeler
Zach, Alice and Poppy must solve a mystery or be cursed.
Guys Read: Terrifying Tales
Edited by Jon Scieszka, illustrations by Gris Grimly
A bone-chilling collection of original ghost stories from 11 kid-lit authors, perfect for sharing around the campfire, reading under the covers with a flashlight, or scaring your friends' pants off.
Theodore Boone series
by John Grisham
Follow this kid detective and lawyer as he wades through local controversies.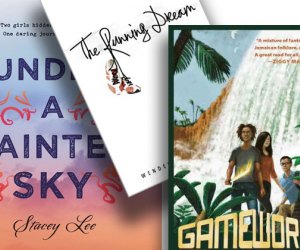 Middle School
Game World
by C.J. Farley
Things get real in the game Xamaica as Dylan tries to save his friends.
The Running Dream
by Wendelin Van Draanen
Jessica loses her leg; will a prosthetic give her a second chance to compete?
Under a Painted Sky
by Stacey Lee
Unlikely friends disguise themselves as boys during the gold rush of 1845.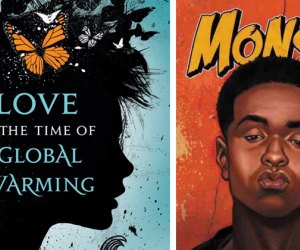 High School
Love in the Time of Global Warming
by Francesca Lia Block
Penelope finds unexpected love in a magical, gender-bent world.
Legend series
by Marie Lu
In a dark future, when North America has split into two warring nations, 15-year-olds Day, a famous criminal, and prodigy June, the brilliant soldier hired to capture him, discover they have a common enemy.
Monster: A Graphic Novel
Adapted by Walter Dean Myers and Guy A. Sims, illustrated by Dawud Anyabwile
Sixteen-year-old Steve writes the movie of his life from prison.
All book cover images provided by NYPL.