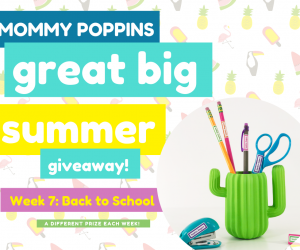 Enter to Win the Back to School Giveaway, Including a $50 Amazon Gift Card
Our week 7 prize of the Mommy Poppins Great Big Summer Giveaway is our Back to School Bundle. To help make back to school prep a little easier, this week's giveaway includes a $50 Amazon gift card, name labels, some summer slide busting STEM activity books, and supplies to make healthy lunches and snacks in a snap.
Enter in the form at the bottom of the page. See all our weekly giveaways on our Great Big Summer Giveaway page.
Our Back to School Giveaway Prize Includes:
Shopping for back to school supplies can be a major chore. We're giving you a $50 Amazon Gift Card to help you complete your kid's supply list from the comfort of your sofa!
You definitely want to make sure your kid's belongings stay out of the lost and found. That's why the School Label Value Pack from Sticky Monkey is filled with 138 labels in all the sizes you need to do just that. Made with a special sticky backing, Peel 'n Stix Clothing Labels are a great semi-permanent solution to labeling clothing for daycare, school, camp, or just keeping all the kids organized at home.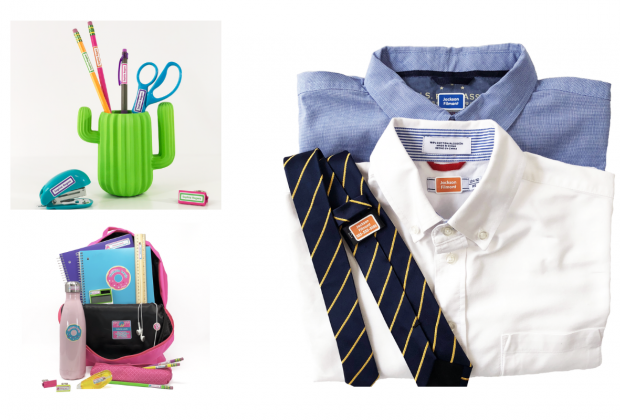 Stop the dreaded summer slide with fun STEAM activities
Recommended for readers ages 7 and up these books will get kids' brains working and learning, while having fun.
In 3-D Engineering: Design and Build Your Own Prototypes, young readers tackle real-life engineering problems by figuring out real-life solutions. Kids apply science and math skills to create prototypes for musical instruments, race cars, alarms, and more.
Bridges, furniture, musical instruments, games, vehicles-all of these things were invented and improved upon by people who love to put stuff together, take stuff apart, and figure out how things work. In Explore Makerspace! With 25 Great Projects, readers explore what it means to be an engineer.
In Video Games: Design and Code Your Own Adventure, readers discover that the video games they play today have their roots in the games kids played in the deserts of Ancient Egypt, and they'll learn how to design their own games from the initial idea to the final blips on the screen.
Robotics includes 25 science-minded activities to engage budding scientists, engineers, mathematicians, and artists to help answer the questions, "What exactly is a robot and where do they come from?"
Simple Machines! With 25 Science Projects for Kids challenges readers with the ingenuity they already possess and inspires them to look differently at the objects they use every day.
Game Logic includes hands-on STEAM activities and critical thinking exercises related to games. Middle schoolers take on the world of games by figuring out what makes them challenging, fun, and addictive! Kids love games.
How do scientists solve mysteries? With forensics, the use of scientific methods to solve crimes. In Forensics: Cool Women Who Investigate, readers meet three women who are trailblazers in the field of forensics and discover what it takes to succeed in this fascinating field.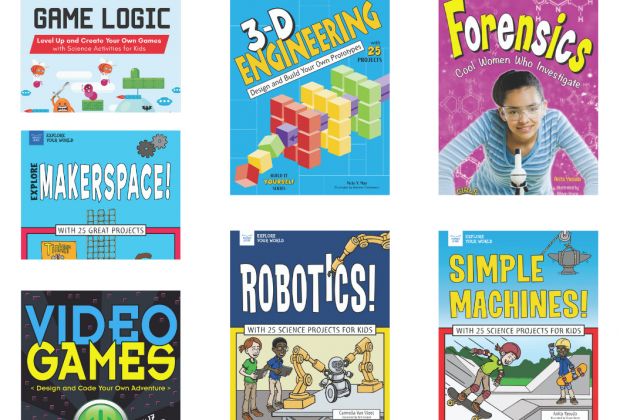 Easy, Healthy Snacks in a Snap
The Ozery family has been inventing alternatives to traditional bread products that are made from hearty whole grains, fruits, and seeds. Everything they make is intended to help you eat well and feel good.
Morning Rounds are GMO free, made with tasty real fruit and grains, and the perfect energy booster for long hours!
Lavash Crackers are filled with wholesome and delicious ingredients and are a convenient snack size for sharing.
Enjoy the pre-sliced One Bun with burgers or as an alternative to sliced bread, giving you the necessary fiber to keep you full and satisfied.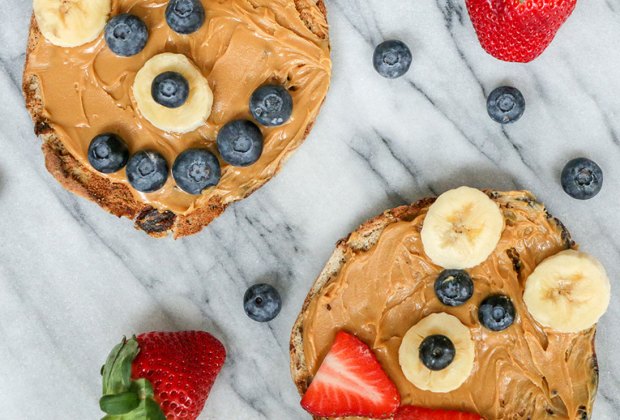 Enter below to win. All entrants will be signed up for your selected free Mommy Poppins local family activities newsletter or national family travel weekly. Current subscribers won't receive duplicates. After you enter share with your friends for even more chances to win!
See all our weekly giveaways on our Great Big Summer Giveaway page.