SPONSORED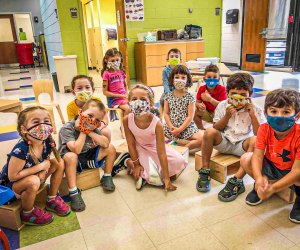 West Orange's JCC MetroWest Early Childhood Center Reimagines Programs with Safety First
When calls from pleading parents started pouring in last year as the COVID-19 pandemic waged on, JCC MetroWest wasted no time reimagining their children's programs to help bring some much-needed relief to burnt out West Orange area moms and dads. For the Early Childhood Center, that meant finding a way to maintain the same level of meaningful learning the New Jersey community had come to know and love while prioritizing the health and well-being of kids in a whole new way.
For 55 years, the JCC MetroWest Early Childhood Center has provided a beautiful collaborative learning environment for infants through kindergarteners, while thoughtfully weaving Jewish traditions and values into the classroom. Curiosity is encouraged, interests are engaged, parent involvement is prioritized, and all cultures, genders, races, religions, nationalities, sexual orientations, and abilities are embraced to create a vibrant community-driven space for all.
While the COVID crisis shuttered JCC MetroWest for some time, ECC director Leslie Fleischman and the team were determined to reopen with a safety-first approach for children and staff that didn't sacrifice the child care center's core values. "After returning to the ECC in this new environment, the health and well-being of children and staff was utmost in our months of planning," Fleischman said. "Our staggered drop off and pick-up times still preserve opportunities for warm greetings. Our classroom sizes are small and children work in pods, always masked, and with plenty of outdoor time. They are quite happy to be at their ECC among friends. We continue to monitor the efficiency and safety of our protocols daily, always with an eye on providing an atmosphere of joy."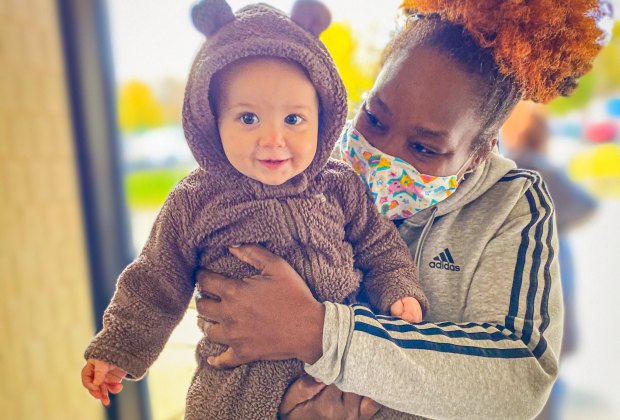 Now, the ECC is back in action, offering full-time programs that start as early as 7:30am and run as late as 6:00pm, as well as part-time preschool options. Enrolled children enjoy everything from weekly swim instruction in the heated Olympic-sized pools, free time on the playgrounds, and a full gymnasium, to art, gardening, yoga, Hebrew language lessons, and special Shabbat celebrations. Plus, families in the program get free access to the JCC's fitness center, pools, and group exercise classes, which have also reopened to members with a required online screening form, temperature checks, and other thorough safety protocols.
If you're interested in learning more about the child care programs offered at the Early Childhood Center, you can visit JCC MetroWest's website or fill out this form to schedule a tour!