Morristown Game Vault: Classic Gaming, Pinball, and Family Fun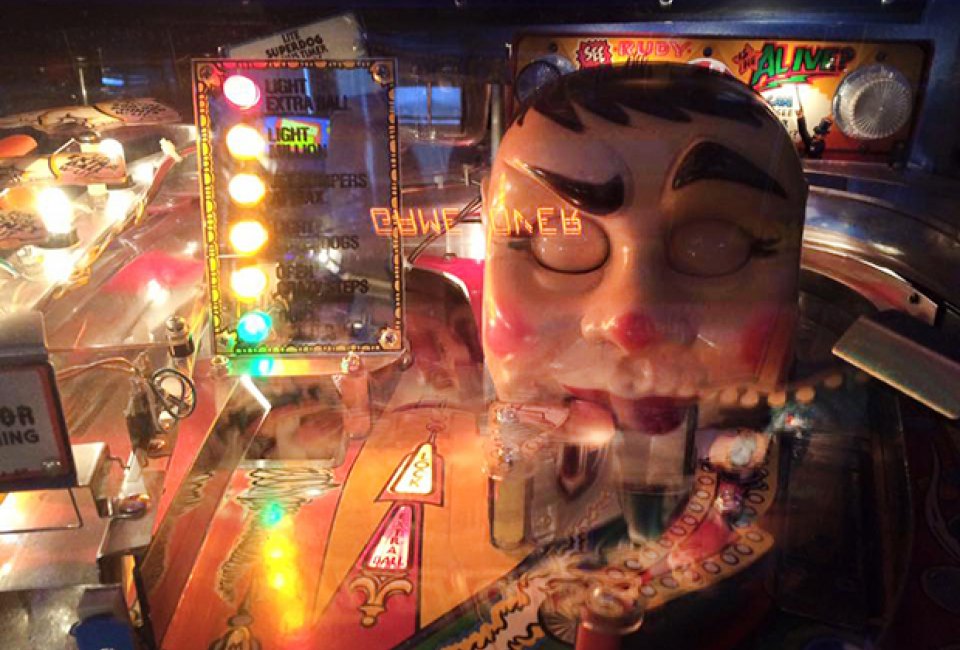 8/10/16
- By
Shari Simpson
For those of us who remember dashing into the video arcade with our permed hair and stirrup pants to see who had the high score on Frogger, there are two pieces of good news: First, all those vintage games are cool again, and secondly, they're right around the corner in New Jersey—and we don't mean down the Shore on the boardwalk.
The Morristown Game Vault opened earlier this year with Pac-Man, Donkey Kong, Q-Bert, and 85 other classics, and it's quickly becoming the hot spot for both nostalgic parents and their hip kids. My family recently spent a happy afternoon pinballing, joysticking, and button-pressing at this wonderful new family fun zone. Read on for the highlights.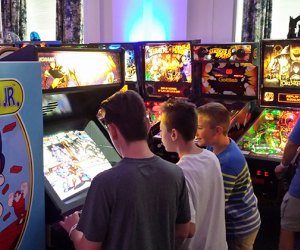 Kids can play nearly 100 classic video games at Game Vault.
Housed in the lobby of a former PNC bank branch, the Morristown Game Vault is a step into the past and the present. Sure, there are wonderful vintage games, but the days of quarters and tokens are no more. The Vault has a clever pricing plan, where a player wears a wristband and the price is tracked by time played (by the half hour) with a money-saving, five-hour day pass for the super gamer. While I loved the college heyday of video arcades, it sure was easier and more fun here to just jump from game to game.
We had a chance to chat with owner David Balsamini, a former pharmacist whose lifelong love of arcades gave birth to this extravaganza. His happiness is contagious, and gives a great sense of spirit to the Vault. Balsamini already has 88 games up and running with plans for more; there are even a few in the bank's actual old vault section. See a full list of your classic favorites and maybe a few new obsessions on its website, and meet Balsamini and his passion for gaming in this short video shot by my Minecraft-crazy 10-year-old son.

Video by Miguel Cabelin.
The Morristown Game Vault has an enviable location, on busy South Street, which is packed with great restaurants and shops. Stop by before dinner, or for a full day of Asteroids, Baby Pac-Man, Dig Dug, Galaga, Space Invaders, Tapper, Pole Position... well, you get the idea. It is open daily, Monday-Thursday 11:30am to 10pm; Friday 11:30am to 11:30pm; Saturday 10am to 11:30pm; and Sunday 10am to 10pm.
It offers a party package with a private room and food from a local pizzeria, and is available for private events, engagement parties, summer camps, and more. The Game Vault is also hosting a number of family-friendly events, including VR fun, cosplay costume contests, and more. Check its Facebook page to stay up to date.
Photos courtesy of Game Vault unless otherwise noted.
Places featured in this article:

Sign up for our free
newsletters.
Mommy Poppins is a family activity website that helps people find things to do with kids.
©
2023
MommyPoppins. All Rights Reserved.
mp-prod4-v4.32.99
Sign up for the Mommy Poppins Newsletter today!
i