9 Kid Friendly Restaurants in Downtown Los Angeles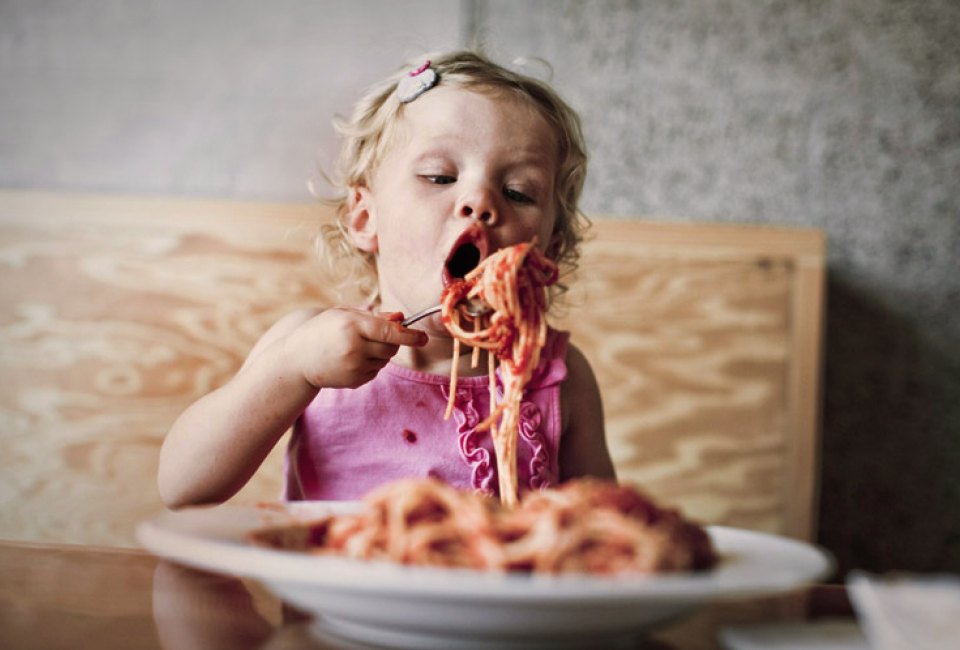 2/24/14
- By
Jennifer Cook Nice
No one likes an uptight restaurant where eating experiences are peppered with looks of curiosity (disdain!) as to why children are even out in public. Well, don't kids have to eat, too? The list below is comprised of kid-friendly Downtown Los Angeles eateries that include a variety of menus, styles, and scenery. There is no need to revisit Chuck E Cheese's every time the family wants to get out of the house for a meal. If DTLA is a family vacation destination or just a change of scenery, the locales below are here to encourage you and your family to get a little sightseeing done while tantalizing everyone's taste buds!
Clifton's Cafeteria
648 S. Broadway
Los Angeles, CA 90014
(213) 627-1673
Clifton's has been a Los Angeles institution since 1935, but it took a $10 million renovation to make the world's largest public cafeteria as trendy as it was when it opened. Kids will be floored by the four-story tree in the middle of the building (shhh, it's fake but looks convincingly real) and the taxidermied animals throughout the building, but they may get a bigger kick out of the kids' meals. The Treasure Tray lets kids order an entree plus two sides (fruit, veggies or fries) and a dessert. Kids also get a token with the meal, which they can give to the cashier for a trip to Clifton's Treasure Chest for a toy. Forget parking in the area (it's expensive) but consider a trip to Clifton's an opportunity to take the subway (always an adventure) and explore the sights downtown.
Grand Café
Omni Hotel
251 S Olive St.
Los Angeles, CA 90012
(213) 356-4155
Need a place that opens as early as your kids wake up? Families can order breakfast off the menu or raid the buffet with its traditional omelet and waffle stations (worth remembering for Mothers' Day brunch). Because of the variety, buffets seem to be an easy option for families with picky eaters. There are many options for the different moods of all family members. The view of the city, a beautiful fountain, and a modern sculpture create quite a pleasant backdrop on the second floor of the Omni Hotel, and fun for the kids to see while they munch. After paying the bill, walk right out the back balcony door to check out the Museum of Contemporary Art store, where you can find the some of the craziest and most unique gifts in the city. Remember to validate your valet parking.
Nickel Diner
524 S Main St,
Los Angeles, CA 90013
(213) 623-8301
Nickel Diner, listed in Los Angeles Magazine as one of "LA's Best New Restaurants," is quite the funky location. The space is small, but the menu is wonderfully large. The atmosphere is low key and relaxed, which makes it easy to bring the kids. One of the things most appealing about Nickel Diner is its unique menu of breakfast scrambles, that includes ham, leeks, and fontina cheese scramble as well as the bacon, spinach, roasted garlic, and goat cheese scramble. The Nickel Diner boasts its homemade brioche cinnamon toast and homemade jam. Nickel Diner also serves lunch and dinner featuring a splendid list of sandwiches, including the Grilled Veggie. If you want to keep it simple for the kids, try the homemade pop tart or the famous maple bacon donut. If you're looking for lunch or dinner items for the little ones, try the Smac and Cheese or Mama's Spaghetti and Meatballs. The service is quick, and seating is adequate for families. Park across the street in the public lot, or find a meter if you're lucky.
Lucky Strike Bowl
LA LIVE
800 W. Olympic Blvd
Los Angeles, CA 90015
(213) 542-4880
There's nothing like a good game of bowling to add some happiness to the family outing. Why not take the family to a place where you can bowl while eating? Try their homemade Belgium fries, the mini burgers, flatbread pizza, or crispy tacos. Downtown LA's Lucky Strike Bowl has 18 lanes, 14 Big screens, 12 people per lane and rails upon request, to keep the little ones from the frustration of gutter balls. Families might want to get going before the dinner crowd arrives and the music starts blasting (it's 21 and over in the evenings). There's plenty to do at LA Live, including the Grammy Museum next door. LA Live underground parking is available.
Kura
333 E. 2nd St.
Los Angeles, CA 90012
213-290-9631
Kura is an exciting revolving sushi bar and is a big hit for little sushi eaters. It's very amusing seeing all the food choices treading past you while sitting at the stool-lined bar. Kura's concept includes providing "a high standard of natural, organic ingredients avoiding preservatives and additives whenever possible" and they tout using 100% organic rice. The menu is wonderfully colorful and there are veggie options such as the cucumber and avocado hand rolls. If your child is not a sushi eater, there is a great menu of sides that includes miso soup and edamame. Park at the Japanese Village Plaza Parking and remember to bring your ticket with you for validation.
Engine Co. No. 28
644 S. Figueroa St. (7th St.)
Los Angeles, CA 90017
(213) 624-6996
With most kids' fascination with fire trucks, why not treat them to lunch at a restaurant located inside a restored 1912 landmark firehouse? Engine Co. No. 28 is a traditional American bar and grill complemented by the firehouse's original red-brick floor and brass fire pole. The decor also includes original firehouse windows, real fire suits hanging on hooks, and enlarged photos of vintage firemen and trucks. The Junior Fighter's Menu is equipped with the usual kid favorites such as chicken fingers, mac 'n' cheese, and burgers. If the family is planning a theater day, free shuttle service is provided to the Music Center. Engine Co. No. 28 is a great place for lunch or pre-show fare.
La Golondrina Mexican Cafe
17 Olvera St.
Los Angeles, CA 90012
(213) 628-4349
La Golondrina, located in the Historic Olvera Street paseo, is a wonderful place for little ones to sit outside, enjoy mariachi music, and be surrounded by some of the oldest buildings in Los Angeles. La Golodrina is located in a house, open since 1855 and is next door to an official California Historical Landmark, the Avila Adobe built in 1818. The menu includes basic Mexican fare and nothing out of the ordinary is to be expected. The perks are the homemade tortillas, the mole dishes, and the homemade flan. For a crowded, Sunday afternoon, the seating and service is quick. Located across the street from the beautiful Union Train Station, it's a great stop on your city tour or train ride.
Pitfire Artisan Pizza
108 W 2nd St,
Los Angeles, CA 90012
(213) 808-1200
Because most children love pizza in some form or another, I had to include at least one pizza place on this list, Pitfire Artisan Pizza. This LA chainlet is a pizza lover's haven and is also vegan-friendly. With a variety of pizzas and pastas, there is bound to be something for everyone. If one of the 14 pizzas on the menu doesn't pique anyone's interest, building your own pizza is encouraged and welcome. They call it being "an artist." Please save room for Pitfire Smothered Cookie, which is simply a warm cookie with organic soft served ice cream, topped with a hazelnut sauce of your choice. This cookie alone could serve as a great incentive for the reluctant eater.
Urth Caffé
451 S Hewitt St,
Los Angeles, CA 90013
(213) 797-4534
Urth is a casual takeout style cafe but there is plenty of indoor and outdoor seating and a very pleasant atmosphere. It is often crowded but worth a taste, especially for the child with the more complex palate. The Urth Caffé is an organic coffee company that exclusively carries its own brand of organic coffee and teas sold under strict quality and ethical standards. Although the prices could be considered high for a cafe style locale, there are plenty of farm fresh pizzas and sandwiches to choose from including the Turkey Burger and the seasonal Caprese Sandwich that will make it a worthy and kid-friendly stop. Beware that one must stand in a short line to order food before finding a seat. Street parking is available around the cafe.
Note that Tiara Cafe has closed since this post was first published.
Sign up for the Mommy Poppins Newsletter today!