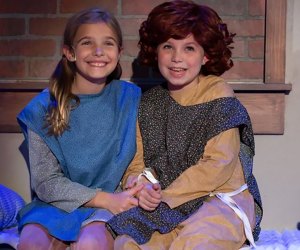 Things To Do on Long Island this Weekend with Kids: Disney on Ice, Birds & Dinos, Theater
Disney On Ice Presents Dream Big will be heading to the Nassau Coliseum for seven shows this weekend.
Kids can don their thinking caps and investigate the worlds of Science, Technology, Engineering and Math in a weekend of hands-on activities and demonstrations by STEM professionals at the Long Island Children's Museum.
Learn all about the descendants of dinosaurs, and how understanding this connection helps us understand how dinosaurs may have lived at the Center for Science, Teaching & Learning.
Check out inexpensive family fun with our list of free things to do this month. Don't forget to check our January GoList and events calendar for more inspiration.
Subscribe to our newsletter to receive articles like this in your inbox every week.
OUR LATEST VIDEOS