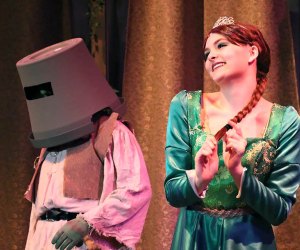 Leap Year Weekend Things To Do on Long Island with Kids: HarborFrost, Camellia Festival, Irish Family Day
Enjoy an extra day in February this Leap Year with a bunch of family-friendly events across Long Island.
HarborFrost, a celebration of winter in Sag Harbor highlights two extreme elements—fire and ice! Featuring live ice carving demonstrations, ice sculptures along Main Street, live music performances, and indoor children's activities. Spend the day shopping and dining in Sag Harbor and don't miss the fireworks over the harbor!
At The Camellia Festival at the Planting Fields Arboretum State Historic Park, families can enjoy crafts in Coe Hall and a magic show, as well as live music, guided tours and more.
Children of all ages will enjoy a performance of Irish dance performances during Irish Family Day at the Walt Whitman Birthplace.
Check our March GoList and events calendar for even more weekend inspiration. Our Winter Fun Guide will keep you tuned in through the end of the season.
Subscribe to our newsletter to receive articles like this in your inbox every week.
OUR LATEST VIDEOS