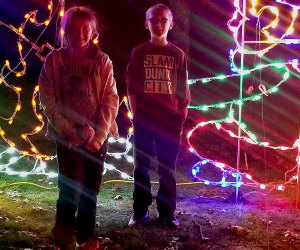 Things To Do in Long Island this Weekend: Holiday Boat Parade, Disney on Ice
Glow all weekend with these holiday light show spectaculars across Long Island. Enjoy a Thanksgiving Native American Feast at the Garvies Point Museum and Preserve. Check out the St. James Model Railroad Club winter train display that includes an operating subway, city scenes, a circus, a haunted old West town, animated accessories and more.
Hit the road with Mickey Mouse and his pals for a high-octane ride in Disney On Ice Road Trip Adventures.
See our Holiday Family Fun Guide for the best in seasonal entertainment, including our Christmas tree cutting guide, breakfast with Santa events, Hanukkah fun guide, ice skating rinks and plenty of FREE events and activities. As always, our Event Calendar and November and December GoLists are loaded with fun, daily happenings for Long Island kids.
OUR LATEST VIDEOS