Summer Festivals and Street Fairs on Long Island for Families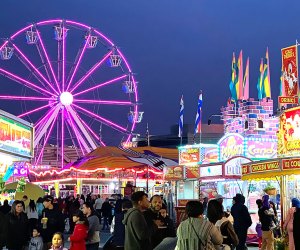 Fairs and festivals abound on Long Island during the summer months, and that's great news for families. These outdoor celebrations offer the perfect opportunity for old-fashioned family fun.
Some of our picks are annual events, others are just getting started, and some transform our favorite walkable main streets into no-cars-allowed parties that fill the streets. You'll even find some cool extras, from live music to fireworks displays that light up the night. Find more ways to celebrate the season in our Summer Fun Guide.
As always, click through our listings for full details, including recommended ages, cost, and time.
Subscribe to our newsletters to get stories like this delivered directly to your inbox.