SPONSORED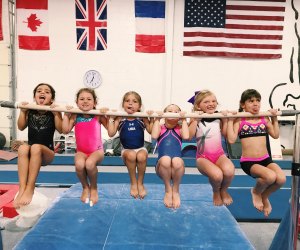 Winter 2018 Classes That Long Island Kids of All Ages Will Want To Try
Baby, it's cold outside! And that means it's time to sign up for winter-worthy indoor activities. Luckily, Long Island serves up something for everyone, from infants to teens.
Warm up at a fitness class designed for new parents and their babies, or swim lessons in a heated aquatic center. Get kids moving and expressing their creativity with gym or art classes, or join a culturally rich sing-along for tots. The possibilities are seemingly endless. Search our Classes Guide and Directory Listings by type or location to help find the perfect fit.
Read on for some great options across Long Island that'll get you and the kids out of the house to have some serious fun. Snag a spot by enrolling now before the temperature drops any lower!