Best Summer Camps on Long Island for Teens and Tweens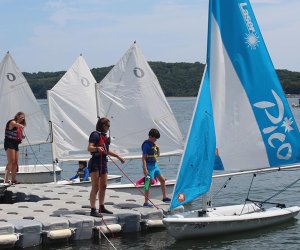 Long Island families are blessed to be surrounded by great options for summer camps, but when kids outgrow the local summer day camp, finding the perfect summer camp program can prove challenging. We've done the legwork for you, though, and found 15 summer camps on Long Island catering to teens and tweens. These summer camps keep big kids' interests at heart and their inventive programming is practically guaranteed to get your teens and tweens out the door daily, no nagging necessary.
For more summer camps in Long Island, including picks for everything from preschool summer camps on Long Island, to our top picks for summer camps in Suffolk County and Nassau County's best summer camps, be sure to bookmark our Long Island Summer Camp Guide and our Camp Directory where you can search for summer camps by type, age, and town.