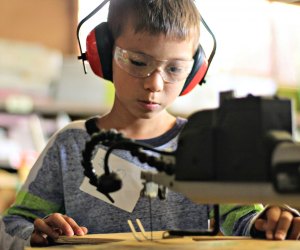 Great Summer Art Camps for Los Angeles Kids
Camp and art go together like, well, crayons and coloring books. But sometimes our LA kids are hankering after a little more than just a coloring sheet or a pile of popsicle sticks and glitter glue. If your family's goals for summer involve more artistic education than LAUSD is able to muster up these days, then one of the LA art camps below is probably for you.
If, on the other hand, you had your heart set on sending the kids outside for a summer full of fresh air, be sure to check our suggestions for classic outdoor LA summer camps and horse riding camps—or check our whole Los Angeles Summer Guide! Find a full listing of local summer camps in our Directory of Camps, too. Search by your kids' ages, interests, or location.
Note that summer camp information for the 2020 season is changing daily. Please click the links to the individual camps below to see which ones are offering programs this year.