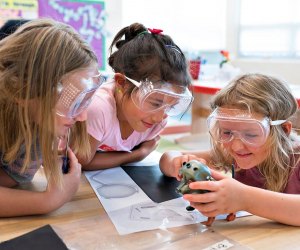 Free and Cheap Summer Camps Los Angeles Parents Should Know About
Summer camp can be a great way to keep Los Angeles-area kids busy and even intellectually and creatively stimulated through those long summer months—but rarely is it cheap. Amazingly, we came up with a list of LA summer camps that won't destroy your budget, and some of them are even (gasp) FREE. Check out these summer camps with your kids, tweens, and teens now, because even though summer fun seems far away, spots will fill up before you know it.
You may want to browse some other great STEM camps, art camps, outdoor fun, and musical theater camps, too!
Find more options in our LA Summer Camp Guide, or browse our Camp Directory of listings by interest, age, and area.
Note that this is our list of favorite affordable camps in the LA area, but summer camp information for the 2020 season is changing daily. Please click the links to the individual camps to see which ones are offering programs this year.
Free Summer Camps for LA Kids
LA Kids through the City of LA Parks and Recreation
Various locations
Want a free camp for your kid aged 5 to 17 this summer? Look no further than the LA Parks system. The Department of Recreation and Parks, through the LA Kids program, has offered free programs and activities to youth ages 5-17 since 1996. It's not just giving the kids a few balls and telling them to get some fresh air, either. In addition to an emphasis on health and fitness, the camps focuses on the arts, drama, martial arts, dance, music, gymnastics, self-defense, skateboarding, sewing, science, and creative play. How's that for comprehensive? Each year approximately 125,000 youths participate in classes and activities led by quality instructors in their fields. Currently, LA Kids provides instructors for the Department's Universal Play, GPLA, and Center Paid classes throughout Los Angeles.
Apple Camp
Various locations
If your kid can't let go of his screen for outdoor excitement, why fight it? This camp is just three, 90-minute sessions at your local Apple store, but your kid might pick up some useful tech tips (and bonus, you can hit the mall food court on the way home). This isn't a drop off opportunity, however: Apple makes it very clear that all campers must have a parent or legal guardian on site for the duration of Apple Camp. With free wifi and often a Starbucks within eyeshot, of course, that's not much of a sacrifice. Sign up to be notified when Apple Camp is open for registration since spots fill quickly. Campers must be between the ages of 8 and 12.
Free Summer Fun Days
Long Beach
The city of Long Beach hosts Free Summer Fun Days at most of its public parks, with six hours of structured fun offered on a drop-in basis. Taking advantage of this resource means calling each local park on the list for its specific schedule, but a family could piece together a whole lot of camp (and a nice tour of Long Beach) for free.
Girls Who Code
Varioius locations
Granted this free camp opportunity caters to a very select few, but it is nonetheless an amazing free opportunity: current high school sophomores and juniors can qualify for this free 7-week STEM camp that takes place in various cities around the country, Los Angeles among them. Final application deadlines are in mid-March, so it takes planning, but for the right camper this program is a game changer.
Local Community and Rec Centers
Various locations
Los Angeles is not the only city in this town, and several other local rec centers have free programs for the immediate community. These programs may not always be framed as summer camp—often, in fact, they run year-round—but they are essential for local working families. Virginia Park, for example, serves local families in Santa Monica with free after-school and summer enrichment for kids. Throughout the LA area, there are also recreation centers run by the county that offer free summer programs; check the county camp website to find one near you. And while not all of the camps run by a local recreation center will be free, those that charge are still significantly cheaper than commercial camps.
Related: 10 Free Classes Kids Can Take at LA Stores and Businesses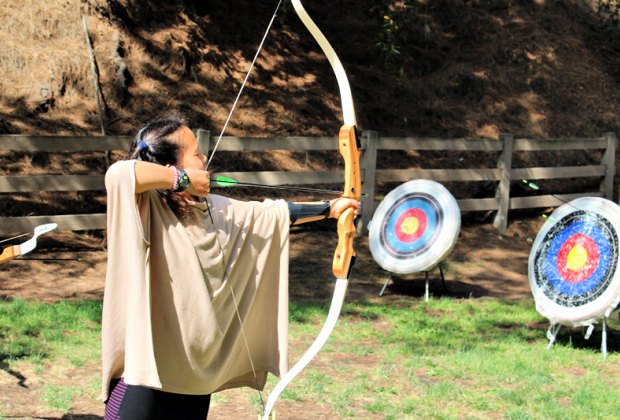 Photo courtesy of Camp Hollywoodland
Cheap Summer Camps around LA
Los Angeles Boys & Girls Club
Various locations
From June to August, the Boys & Girls Club of LA offers an activity-filled summer camp option that's priced on a sliding scale—depending on your family income, prices can range from $45 to $200 per week. Kids get access to games, computers, field trips, dance instruction, ceramics, STEM classes, and even field trips. The camp is held from 7:30am to 6pm, but the day is full; there's also baseball and swimming if you give the okay. You will also need to release your kids' school records.
YMCA
Various locations
While the Y has overnight camps, its day camps can offer almost all of the benefits of traditional camp—new experiences, skill building, a sense of community and lasting friendships—while allowing campers to return home each afternoon. YMCAs offer day camps for elementary school children, but some have offerings for pre-schoolers and teens, too. Chances are good there's a Y day camp near you, as there are more than 1,850 across the country. Prices vary but are usually discounted for members.
PAL Police Activity League
Want your little trouble maker to keep his nose clean this summer? Find out if there's a PAL near you. Started as a way to give neighborhood kids something to do that didn't involve breaking windows, this is a non-profit camp that gives kids a chance to hang out with the real cops patrolling their neighborhoods.
Moorpark Teaching Zoo
Moorpark
Got an elementary school kid who loves animals? America's Teaching Zoo at Moorpark College has a Junior Safari Summer Camp for kids 1st through 6th grade. Kids can interact with the Zoo's animal collection while participating in science-based learning experiences. Campers can attend full-day (8:30am to 4pm), early bird half-day (8:30am to noon) or night owl half-day (12:30pm to 4pm). There's even a counselor training program for teens 14-17, but note that this is a chance to work with kids, not animals.
Related: How Can I Find Free Summer Meal Programs for Kids?
Photo courtesy of Griffith Park Boy's Camp
Griffith Park Boy's Camp
Griffith Park
Operating since 1924, this boys' sleep-away camp is 10-acre facility you probably didn't know existed. The grounds (which are close enough for a last-minute rescue, but know that will cost you part or all of your fee) have 16 bungalow-styled cabins that sleep 10 and (to your son's great relief) are air-conditioned and heated. The four bathroom/shower bungalows have hot and cold running water year round, and the main lodge/dining hall has a wood-burning fireplace and a full-service kitchen. But your kid will be more excited by the 30 ft. rock climbing wall, high ropes challenge course, archery range, and miles of hiking trails. Boys ages 7-14 can sign up, and spots are available for low-income applicants, too.
Camp Hollywoodland
Hollywood Hills
Called the best-kept secret in Los Angeles, this girls' sleep-away camp just under the Hollywood sign has swimming, a climbing wall, outdoor living skills, nature awareness, field trips, and themed programs that include meals, lodging, snacks, equipment, and supervision. The program schedule is from 7:30am (rise & shine) until 8:30 or 9:30pm (lights out). During the course of the day, campers choose activities by cabin groups, age groups, and individually. All activities are taught by trained and experienced staff. Weekly sessions begin Monday (check-in is 8am - 9:30am) and end Friday (pick-up is 5:30 - 6:30pm). Girls 6 -14 years old are divided into cabin groups with a 3 year age span (ages 6-8, 9-11, 12-14). Each cabin has between 2 and 3 counselors who sleep in the cabins with their campers. A separate Camper Leadership Development (CLD) Progam is available for girls 15-17 years of age.
Camp Invention
Brentwood
The next generation of engineers, inventors, and scientists will love this camp, which features robot building, a superhero-themed challenge to build a device to retrieve stolen ideas, and island survival tools. Best of all, this STEM camp is likely to boost test scores next school year. The camp is five days for kids from kindergarten to 6th grade and is from 8:30am to 2:30pm.
Vacation Bible School
Various locations
If your family is comfortable with a little religious curriculum in your summer camp experience, VBS is a very affordable solution. Many local churches across the county offer Vacation Bible School programs, which vary in religious content and price, of course. Any given church may only do a week or two of VBS, but that week may cost as little as $20.
Originally published February 2019, updated annually.