World Dance Classes for Boston Kids: From Armenian to West African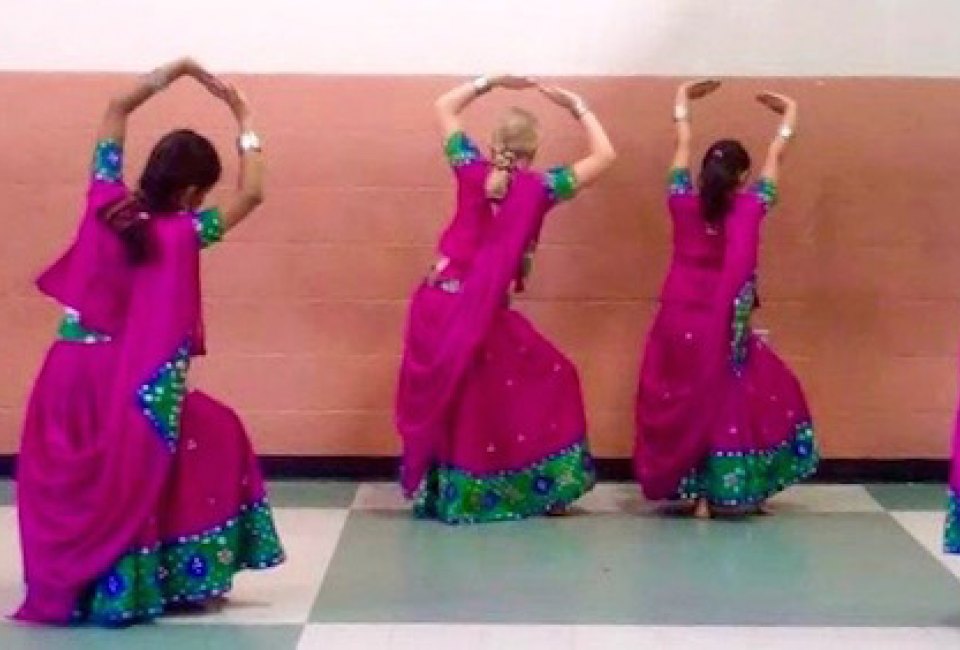 8/7/14
- By
Tara D
Whether you're trying to expand your children's cultural horizons, connect them to their roots, or just looking for something different, Boston is the place to be. We have language classes for multilingual kids, international playgroups, and world music classes. We also have classes for kids to learn dance traditions from distant lands. Boston kids can learn Flamenco, Bollywood, Irish Step Dance, Mexican Folk Dance – even the Lion Dance you see performed at the Lunar New Year celebration every year. I've rounded up dance classes from all over the world, from Armenia to West Africa, offered to children right here in the Boston area.
---
Armenian Dance - Abaka Armenian School for the Performing Arts Boston
Classes in Armenian Dance are taught at Abaka Armenian School for the Performing Arts Boston on weekdays and culminate in a year-end performance presented to the community. During the year, several social activities are organized for students.
Location: 101 Bigelow Ave. in Watertown, MA, next to the Armenian Cultural and Educational Center (A.C.E.C.).
Ages: 3 to 16
Contact: Mr. Ashjian at 339-222-2410 (days) or 617-489-7743 (evenings)
---
Flamenco - The Dance Complex
Youth Flamenco classes are taught by Eve Agush at the Dance Complex. The focus is on flamenco technique to improve posture, hand, arm, and foot placement. Students learn exercises to improve the clarity of their footwork, and a repertoire is taught.
Location: The Dance Complex, Central Square, 536 Massachusetts Ave., between Pearl and Brookline Streets, in Cambridge, MA
Ages: 4-16
---
Indian Dance - Shaila School of Dance
Shaila School of Dance offers programs ranging from fashionable bollywood and upbeat bhangra to traditional folk dances of India. Semi-classical dance form is also taught.
Locations: 6 Lexington Street, Burlington, MA 01803 and 1000 Boston Turnpike, Shrewsbury, MA 01545
Ages: 4.5 to 18
---
Irish Dance - O'Shea-Chaplin Academy of Irish Dance
O'Shea-Chaplin Academy of Irish Dance is a family-run school for dancers of all ages and abilities. Established in Ireland in 1954 and in Boston in the 1960s, it is one of the longest-running Irish dance companies in the United States. Classes are held all around Boston, and students perform in community events and competitions.
Locations: Class locations around Boston area. See website for specifics.
Ages: 4 and up
---
Lion Dance - Gund Kwok Asian Women Lion & Dragon Dance Troupe
Taught by the Gund Kwok Asian Women Lion & Dragon Dance Troupe, the Gund Kwok Lion Dance Cubs classes run for 6 weeks. Children learn the basic moves of lion dance, incorporating martial arts and the related stories.
Location: China Trade Center building at 2 Boylston Street, Boston, MA
Ages: 6-10
---
Mexican Folk Dance - Tony Williams Dance Center
At the Tony Williams Dance Center in JP, home of the Urban Nutcracker, children can take Mexican Folk Dance Classes in addition to ballet, modern, jazz, hip hop, and Capoeira.
Location: 284 Amory Street, Jamaica Plain, MA 02130
Ages: 6 and up
Contact: 617­-524-­4381
---
West African Dance - The Dance Complex
Several different types of African Dance are taught at the Dance Complex, but most classes are for adults only. Fatou-Carol Sylla offers a West African dance class for children and adults. What a nice way to spend time with your kid!
Location: The Dance Complex, Central Square, 536 Massachusetts Ave., between Pearl and Brookline Streets, in Cambridge, MA
---
Photo: Shaila School of Dance
Originally published September 2013; Updated August 2014