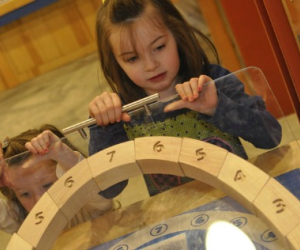 Weekday Picks for Philly Kids: MLK Jr., Museums, Nature Jan 18-22
Whether you have off on Monday, or it is just another typical week in January, our Events Calendar is ready to provide many ideas on what to do with the kids. This week, Longwood Gardens hosts its annual OrKid Day, which is filled with discovery stations and children's activities. Many local museums offer free or discounted admission in honor of Martin Luther King Day, such as National Liberty Museum, National Museum of American Jewish History, and African American Museum in Philadelphia. And, outdoorsy types can find nature hikes and animal experiences this week as well.
Be sure to plan out all your winter fun with the help of our recently published 25 Things We Want to Do with Philly Kids This Winter post and our Ski & Snow Sport Guide. Stay connected to Mommy Poppins Philly on Facebook, Pinterest, Twitter, and Instagram. Enjoy the week ahead!
Monday, January 18
Snow White- Ambler, PA
Enjoy seeing the classic tale of Snow White performed from the dwarves' perspective at Ambler Theater.
Tuesday, January 19
Dancing with the Stars: Live!- Lancaster, PA
Treat yourself to something special: The chance to see Dancing with the Stars performers on stage at the American Music Theatre.

See all Tuesday's events
Wednesday, January 20
$2 Nights- Wilmington, DE
Explore the Delaware Children's Museum for a deeply discounted rate. Visitors can expect to learn about science, listen to stories, and participate in hands-on activities.
Thursday, January 21
Wild Animals Up Close- Glenmoore, PA
Little ones can enjoy a visit to Springton Manor Farm, while having the opportunity to learn about some of the wild animals living in Pennsylvania.
Friday, January 22
Full Moon Owl Prowl- Avondale, PA
Investigate the habits of these nighttime creatures at Bucktoe Creek Preserve. With any luck, visitors may see the great horned owl, screech owl, or barred owl.
Photo courtesy of the Delaware Children's Museum