Holiday Volunteering Opportunities for Kids and Families in Westchester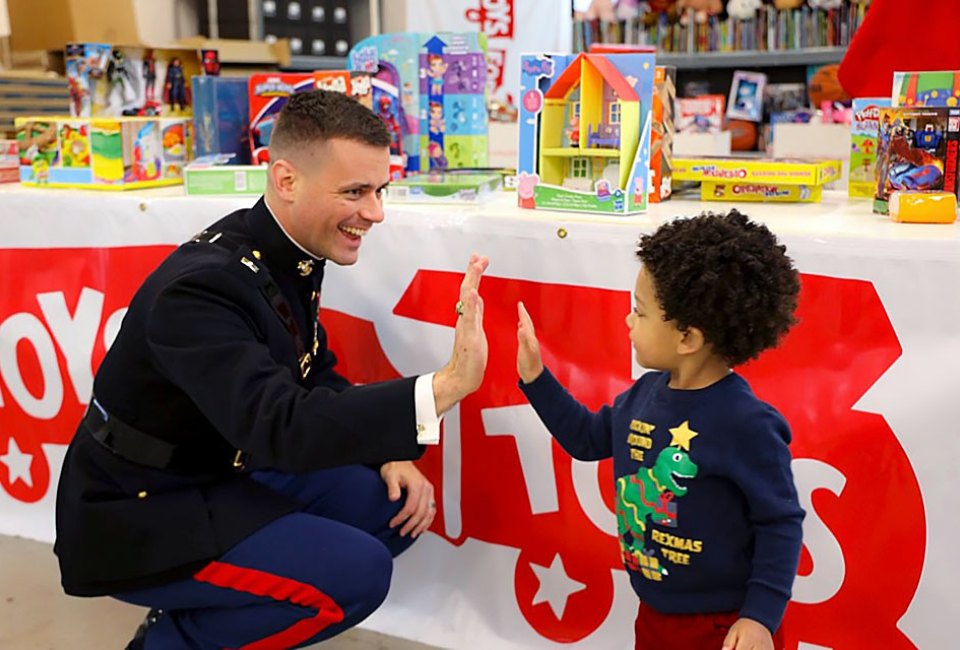 11/19/22
- By
Marisa Iallonardo
Looking for volunteering opportunities in Westchester this holiday season? Read on for several options in the area.
The holiday season is a great time to give your time and talents to worthy causes, and there is no shortage of ways to help out around Westchester. Whether you volunteer regularly or are just looking into it for the first time, we've got lots of ways your family can get involved in the community. All those listed here welcome kids and teens—and could absolutely turn into the start of a new family tradition.
Read on for several ideas, and be sure to check out our Holiday Guide for even more family activities.
Toys for Tots 2022 and Other Volunteer Opportunities
Volunteer New York! is a great place to start kids and teens on the path to life-long volunteerism. In fact, they have an entire section of their website with info for kids and families, including a Youth Volunteer Guidebook app you can download. They list specific volunteer gigs for teens broken down by age group, as well as some the entire family can take part in. For the holidays specifically, they have a whole list of resources—from drives (think: toy and clothing drives) to things you can do at home, like making cards and kits. There is also a list of nonprofit events that could use some help, whether that's volunteering at a food pantry or race. Each opportunity lists out the age requirements, too, which is helpful as you figure out which is the best fit for your family.
Join the ongoing efforts of Feeding Westchester, which offers a number of volunteer opportunities—including putting together "Help from Home meal bags." (Sounds like a great Scout activity to us!) For students, the organization offers a way to earn service hours by putting together "Student Help from Home Bags", which include items like pasta and PB&J. And there's a holiday opportunity where you can put together bags of side dishes (items like gravy mix and boxed stuffing) or desserts (items like cake mix and frosting) and then bring them to their Elmsford.
Open Door offers a great opportunity for the holidays: Donating to their annual Toy Drive, with donations accepted at locations throughout Westchester. In the spring, they also run an annual drive to collect essentials for babies.
This popular donation program has been going strong nationally for 75 years—this year is their milestone anniversary—and, locally, close to 40,000 toys were given out in Westchester in 2021. Have your child help pick out a toy or other item (here's a look at what's particularly in need this year) and bring it, unwrapped, to one of the places throughout Westchester on this long list of drop-off locations.
RELATED: 15 Holiday Activities and Christmas Events in Westchester for Kids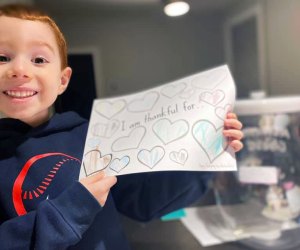 Kids can volunteer by packing up food, backpacks, and many other items for kids living in shelters. Photo courtesy of 914Care
5. 914Cares – North White Plains
Westchester-based 914Cares helps those in the community living in poverty. The organization distributes items like clothing, diapers, and other items to families in need throughout the county. Starting at age 13, kids can volunteer their time—and, in fact, they note that Wednesdays are particularly popular with this age group.
Family Services of Westchester offers lots of programs throughout the county—from early childhood programs to mental health centers. They offer unique opportunities for kids age 10+ via the Westchester County Junior & Senior Youth Councils, which "are designed to equip teens and preteens with the critical thinking and leadership skills necessary to become engaged citizens who create positive change in their communities."
Senior Centers and Nursing Homes are fantastic places to volunteer. Teens and parents with younger children can really brighten a senior's day during the holidays with a board game, craft project, a game of cards, or just by sharing stories. Consider calling a local nursing home—there's a comprehensive list of places here that you can search by city/town/zip code—and inquire about volunteer opportunities for kids and teens.
Originally published in 2013. Sonia Gonzalez contributed additional reporting.
Sign up for the Mommy Poppins Newsletter today!