Free Summer Technology Camps and Workshops for Boston Kids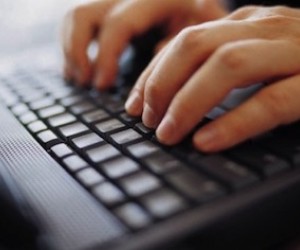 Coding, movie making, and robotics are all the rage these days, and there are plenty of great STEM (Science, Technology, Engineering & Math) camps in and around Boston for kids to learn those skills. But what if you just want your child to get a taste before committing to a full week of summer camp, or those camps don't fit your budget? The solution is here, in this roundup of free summer camps and workshops where kids to learn how to design video games, combine electronics with everyday crafts, make movies, use iBooks, become makers, and more.
This post is currently being updated with information for 2016.
Note: The term "camp" is used loosely; parents are typically required to accompany their children to these programs. Also, because the workshops are free, registration fills up very quickly. I recommend registering your child as soon as you finish reading this post.
---
MakerSpace Workshops
Through mid-August
HSTF Youth Community Development Center, behind the Blessed Sacrament Church, 361 Centre Street, Jamaica Plain, MA 02130
The Hyde Square Task Force and Boston Makers have teamed up to offer free summer MakerSpace Workshops for children, teens, and adults. The free, hands-on evening workshops combine electronics with everyday crafts. No previous experience with electronics is needed, but kids must be accompanied by a parent or guardian.
---
Microsoft Store
Boston – The Shops at Prudential Center, Boylston Arcade, 800, Boylston Street, Suite 27, Boston, MA 02199 | (617) 692-4000
Burlington – Burlington Mall, 75 Middlesex Turnpike, Burlington, MA 01803 | (781) 685-1000
Natick – Natick Mall, 1245 Worcester Street, Suite 3072, Natick, MA 01760 | (508) 903-4500
The Microsoft Store offers free weekly in-store camps through the end of August (yes, there's a solution for when your child's summer camp ends!). Camps are broken up into age groups: 8-10, 11-13 and 13+. Choose from Smart Game Coding (ages 8-10) or Designing (ages 11-13), Smart Moving Making or Smart Photo Taking (ages 8-10 and 11-13), and YouthSpark CodeIT for ages 13-18. There's also a game designing workshop especially for teen girls. You have to stay in the Microsoft Store while your child is at camp, but you can sign up for 30-minute courses on topics ranging from online security to smart computing to building a game with your child. Or maybe just get some work done.
---
Apple Store
Apple Store - Boylston Street, 815 Boylston Street, Boston, MA 02116 | (617) 385-9400
Other Apple Stores in the Boston area: Cambridgeside, Chestnut Hill, South Shore, Legacy Place, Burlington, Natick

Apple Camp is a free three-day workshop for kids ages 8 to 12. There's a new workshop option for kids to learn to use iBooks, creating interactive books complete with their own illustrations and sound effects. Each camp ends with the Apple Camp Showcase for campers to share their finished projects with family and friends. Campers usually bring home a little bit of Apple swag, which may take the sting out of having to remain in the store while your child is in camp. But c'mon, you know you want to play with all those tech toys anyway.
---
Maker Camp
Online with a Google + account
Google and Make have joined forces to create an online Maker Camp for teens (ages 13-18). (Younger kids can also participate using a parent's Google account.) Each week has a different theme: Art &Design, Fun & Games, Science & Technology, DIY Music, and Make: Believe. During the camp, teens and younger kids can join others on Google+ to learn how to make awesome projects, go on virtual field trips, and meet celebrity makers (2 pm EST). If you miss a day, not to worry; you can always go back to get the details of that day's project. Note: Some local Boys & Girls Clubs and other youth programs are hosting Maker Camp, with supplies at the ready.
---
RI Computer Museum
Volunteers from the RI Computer Museum are teaching free workshops for kids in robotics and video game making at libraries all over Rhode Island and Massachusetts. Take a look at the museum's workshop schedule to find a local program. The RI Computer Museum itself is a hidden gem and is worth visiting, especially if you and your kids are a little geeky. The volunteers are incredibly knowledgeable and are happy to share their knowledge as they take you through the museum's collections.
---
Code Academy
Teen Room, Dudley Branch of the Boston Public Library, 65 Warren Street, Roxbury, MA 02119
Shoo your teens off the sofa and send them to the Dudley Branch of the Boston Public Library in Roxbury. They can attend Code Academy to learn how to use Ruby, a powerful yet beginner-friendly programming language used for professional web apps all over the world.
---