February Winter Break Camps for Westchester Kids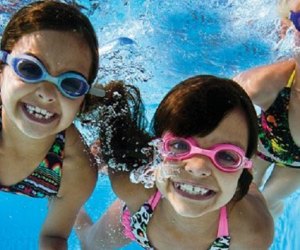 It seems as if we've finally adjusted to being back from holiday break when it's time to start planning for the next week off from school! Whether you need to work or are just having a Westchester staycation, a school-break camp can be a great way for kids to spend their week off from the grind.
Whether your child enjoys sports or art (or both), Westchester is full of choices, and we've rounded up some of our favorites here. Be sure to sign up for our newsletters to stay up to date on the latest events, classes, news and more happening in Westchester, and follow us on Facebook!
Pelham Art Center - Pelham
155 Fifth Avenue
914-738-2525
February 20-24, 2017
Campers at Pelham Art Center can choose from morning, afternoon or full-day art camps. Younger artists will participate in a wide variety of different art activities, including mixed media, clay and paint, as well as acting, storytelling and performance. Older Picassos (ages 8-13) can register for mixed media or sculpture and clay classes. Early drop-off is available. This camp has a program for kids as young as 3.
Katonah Art Center - Katonah
131 Bedford Road
914-232-4843
February 20-24, 2017
This year's art camp at Katonah Art Center is broken up into three age groups: 3.5-5 years old, grades 1-5, and grades 6 and up. Kids will get experiment with clay, paint, drawing and other crafts. Morning, afternoon and full-day sessions are available, as are extended days.
The Play Place – Elmsford
​175 Clearbrook Road
914-347-5291
February 20-24, 2017
Camp at The Play Place offers some of the longest care hours on our list. Kds ages 4-8 can spend the entire day playing tennis and soccer, as well plenty of time on the indoor playground and doing arts and crafts. Extended drop-off and pick-up are also available.
A-Game Sports – New Rochelle
856 Main Street ​
914-278-9477
February 20-24, 2017
Kindergartners through eighth graders can sign up for one day or all week at A-Game, choosing from multi-sport, baseball, softball or flag football. Full- and half-day camps are available, as are extended days.
Life Time Athletic – West Harrison
1 Westchester Park Drive
914-290-5151
February 20-24, 2017
This fitness club is offering a camp for kids that's open to both members and non-members. (Members receive a discount.) Kids will get to play games, do arts and crafts, rock climb and even swim. Hours run from 8am-6pm, making it another option with extended care.
The Rock Club - New Rochelle
130 Rhodes Street
914-633-7625
February 20-24, 2017
Kids climbing the walls after being cooped up all winter? Send them to climbing camp at The Rock Club, where they can learn the basic of rock climbing and participate in different activities. Camps are offered in morning and afternoon sessions, and you have the option of paying per day or for the entire week. This camp is geared toward ages 7-18.
Hooperstown - Mount Vernon
300 E Sandford Blvd
914-667-3865
February 20-24, 2017
Hoops fans in first grade through eighth grade will train and practice their shooting and other basketball techniques at this 9am-3pm camp. Afternoon activities include scrimmages and other basketball fun.
Teatown Lake Reservation – Ossining
​​1600 Spring Valley Rd
914-762-2912
February 20-24, 2017
Kids will get to have both indoor and outdoor fun at this nature-themed camp. It's geared toward ages 4-12, and both half- and full-day schedules are available. This camp is open to all, but Teatown members receive a discount.
GymCats Gymnastics – Yonkers
1 Odell Plz
914-965-7676
February 21-14, 2017
This gymnastics facility is offering a school break camp for both students and non-students. Children ages 4.5 through 12 can spend a half-day—and parents will receive complimentary use of the health club. Registration by February 15 is required.
Originally published 2015 and updated for 2017.
Image credit: Life Time Athletic