Summer Carnivals, Fairs, and Festivals in Eastern Connecticut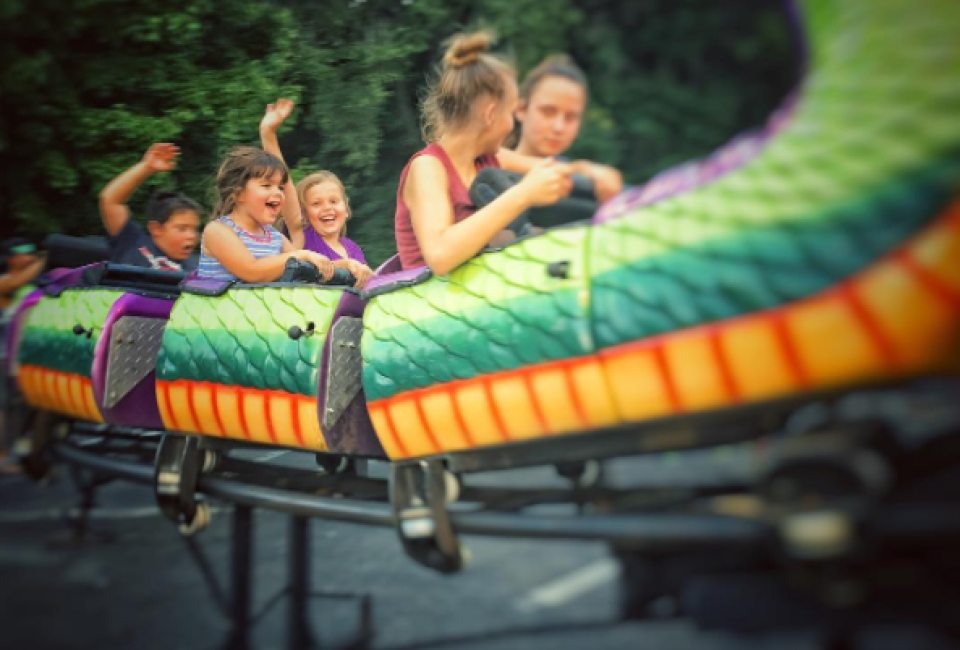 4/29/17
- By
Sherry Pardy
After a long winter, even a cold-weather fan looks forward to the hot, lazy days of summer. There are few things we love more than a fun-filled summer fair, and it's just about that time of year. So, grab the calendar, pack the sunscreen, and put on your most comfortable shoes because it's festival time! Can you smell the fried dough already?
Want more? We've got roundups of festivals and fairs in Hartford County and New Haven County, too, as well as free concert series in Fairfield County.
Niantic Lobsterfest/Arts and Craft Show
Saturday, July 1-Sunday, July 2, 2017
The Niantic Lions Club has cooked up the Lobsterfest and Chicken BBQ into a local, summer, family tradition. Besides the delicious food, peruse 180 vendors and browse amazing works of art at the juried art show.
108 Pennsylvania Avenue (Route 106), Niantic
Sailfest 2016
Friday, July 7-Sunday, July 9, 2017
New London's premiere summer event with over 200 vendors, three stages of entertainment, amusement rides and midway, tall ship tours, and more. Kiddos can enjoy their own entertainment at the children's stage. The highlight of the weekend festival is the Saturday Night fireworks display, one of the largest in the nation, over the Thames River. Skip downtown for fireworks viewing and head over to Fort Trumbull for excellent views and a large area for the kids to run around.
Waterfront Fisherman Pier, New London
Connecticut Family Festival
Saturday, June 3, 2017
Two festivals have come together as one to create the single largest family fest in southeastern Connecticut. This year's event will celebrate it all, literature, the arts, boats, music, and the environment.
Downtown New London
North Stonington Fair
Thursday, July 13-Sunday, July 16, 2017
Carnival rides, tractor pulls, hay bale tosses, music, all the good things that make a country fair special.
21 Wyassup Road, North Stonington, CT 06359
Stonington Village Fair
Saturday, August 5, 2017
Don't be fooled by the small sound of this village festival. Stonington Village Fair draws thousands every year to check out the pottery tent, artisan booths, live music, amazing food, and all sorts of fun activities for the entire family. The best part? Admission is free.
Wadawanuck Square, 20 High Street, Stonington, CT 06378
Lebanon Country Fair
Friday, August 11-Sunday, August 13, 2017
Not only will you find all the country fair staples like livestock, carnival rides, indulgent food, and contests of all sorts, there's also a demolition derby, a full lineup of music, and much more.
122 Mack Road, Lebanon, CT 06249
Mystic Outdoor Art Festival
Saturday, August 12-Sunday, August 13, 2017
New England's premiere juried art show, right on the streets of Mystic. Fine artists in oil painting, sculpture, watercolors, photography, and more, will show their work, along with local crafters and artisans. Stop by the Mystic River Park for the Children's Art Park where kids can make their own masterpieces. Don't miss the delicious food vendors, too.
Historic Downtown Mystic, Water Street, Mystic
Hamburg Fair
Friday, August 18-Sunday, August 20, 2017
Quintessential country fair fun featuring pony rides, bake-offs, livestock, midway, and more.
1 Sterling City Road, Lyme, CT 06371
The Brooklyn Fair
Thursday, August 24-Sunday, August 27, 2017
Founded in 1809, this is one of the oldest continuing agricultural fairs in the state. There are all the things you'd expect, live animals, agricultural exhibits, contests, rides, food, plus a lineup of music on two separate stages.
15 Fairgrounds Road, Brooklyn, CT 06234
Plainville Balloon Festival
Friday, August 25-Sunday, August 27, 2017
Plainville Fire Department hosts this fair now in its 33rd year. There are three days of events, including a fireworks show on Friday night, but for the highlight of the whole weekend, you have to be extremely punctual. Balloon launches are scheduled for Saturday at 6:00 in the morning and evening or Sunday at 6:00 am. Don't be a second late, they go fast.
Noroton Park, South Washington Street, Plainville, CT 06062
Woodstock Fair
Friday, September 1-Monday, September 4, 2017
It's a Labor Day tradition! Held at the Woodstock Fairgrounds, the Woodstock Fair offers agricultural exhibits (including a birthing center, where you can view a cow birth a calf right before your eyes!), animal and farm equipment competitions, entertainment, music, food, and carnival rides (not to mention, the biggest Ferris wheel around).
Woodstock Fairgrounds, Route 169 and 171, South Woodstock
Four Towns Fair
Thursday, September 14-Sunday, September 17, 2017
The story goes that this fair began with a friendly competition between farmers back in 1839 to see who had the best oxen team. The event was so well received that a committee formed and the Four Towns Fair was born. These days it's everything a country fair should be.
Four Town Fairgrounds, Egypt Road, Somers, CT 06071
Ledyard Fair
Dates TBA
There was some uncertainty as to whether this classic fair, complete with oxen pulls and pie eating contests, would make a comeback in 2017. Fortunately, the organizers have announced that they have overcome their financial troubles and the Fair is on! Stay tuned to the website for dates.
Originally published 6/22/13.
Photo courtesy of Ally Noel
Sign up for the Mommy Poppins Newsletter today!
i