Preschool Picks in Fairfield County, Connecticut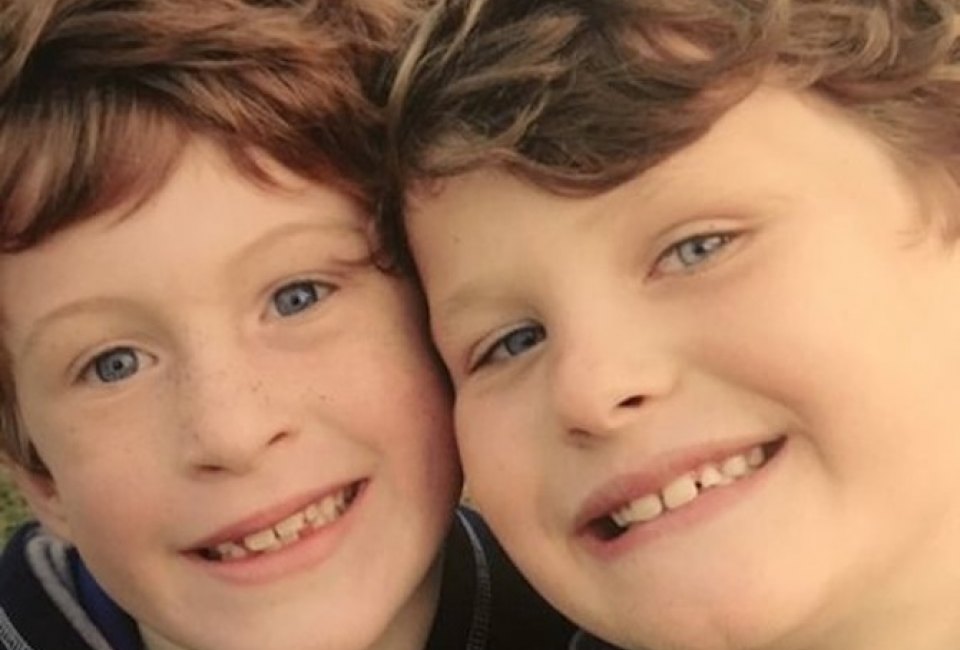 3/29/18
- By
Brandee Gilmore
Preschool. How could something so full of fun and games be so, so, so agonizingly difficult to select?! Surely, there was a time when it was either 'the one around the corner,' or that 'Montessori one across town'. No more. The Montessori approach has been joined by Bank Street, Project Approach, and Reggio Emilia (and no doubt, others I've never heard of). There's also a wide range in cost. And scheduling. And wait for it…admissions requirements. There are easily hundreds, if not thousands of options for preschool in Fairfield County. Mommy Poppins and her friends have, at least, HEARD good things about the following preschools, or have children enrolled in them. Surely, we've missed some good ones, so please jump into the conversation and let us know where they are (especially you city dwellers out there - Stamford, Norwalk, Bridgeport)!
The list is ordered geographically, from east to west:

1) Helen King Reynolds Private School
Since 1943, a long line of ladies who LOVE little ones have trained and taught in this historical district home. They believe in excellence, and see their role as coming alongside the parent to educate fine little members of the community. Their astounding student/teacher ratio is 4:1 (the state maximum is 10:1).

3's: Tue/Thur
4's: Mon/Wed/Fri

868 East Broadway, Stratford, CT 06615 203-375-1687

2) Stratford United Methodist Preschool
My source for this popular spot in Stratford says the teachers here are a good blend of firm and super sweet. Classes fill by word-of-mouth.
Call for information on ages accepted and programs.

2600 Main Street, Stratford, CT 06615 203-386-1818

3) Grace Childcare Center
Grace maintains a strong focus on social development, and is open to all (or no) religions and special needs children. They say they like to emphasize and acknowledge the entire "learning process" rather than the finished product. Hands-on activities and lots of fresh air are a priority here.

Ages: Toddler to Five (toddlers with a caregiver)
2/3/5 days/week, depending on age.

150 Chapel Street, Stratford, CT 203-381-0188

4) Susanna Wesley School
Susanna Wesley's program is influenced by the Reggio Emilia approach which emphasizes the arts, individual learning styles, and using the classroom as the 'third teacher. Think Jackson Pollack knock-offs painted as a group, functioning compost piles and life-size teepees IN the classroom. What the kids'll never know, is teachers weave in all those pesky CT Preschool Benchmarks for Kindergarten readiness.

Ages 3-5
2-5 days/week, depending on age.

338 Walnut Tree Hill Road, Shelton, CT 06484 203-925-1076
Darien has a preschool using the Reggio Emilia approach too. See #15.

5) All-In-One Nursery School
A no-nonsense director runs this tight ship, and she's extremely focused on the child's experience. Plenty of routine balanced with plenty of play. Two shifts of 3-year-olds overlap and share this sunny open room--which works because of the attention to organization. A major perk, especially in winter: curbside service for pickup and drop off. Classes fill up solely by word-of-mouth.

Age 3: Tue & Thur Age 4: M,W,F

101 Merritt Blvd Ste 18, Trumbull, CT 06611 203-385-0019

6) Southport Congregational Pre-School
Parents play a role at this popular spot in Southport, helping out with everything from bulletin boards to Breakfast with Santa. Teachers use play to encourage learning, are very approachable, and get an A for venturing out to the playground when there's snow!

Ages 2-4
1/2/3/5 days/week, depending on age.

524 Pequot Avenue, Southport, CT 203-255-1312

7) Hill Farm Preschool
Nestled inside Fairfield's tony Greenfield Hill, this program follows the state framework, but dresses it up with a theme-based curriculum that incorporates Spanish, music and gardening. They also subscribe to the 'Handwriting without Tears' writing program.

Ages 2-5
2-5 days/week, depending on age.

Our Saviour's Lutheran Church, 160 Hill Farm Road, Fairfield, CT 06824 203-685-2319

8) Landmark Preschool - Westport, Redding, Ridgefield, Bedford
Landmark's program is unquestionably well-rounded, and steeped in play. It is also on the pricey side. Word has it, it's worth it. Word also has it, that the gap between Landmark kids and everyone else, closes not long after Kindergarten kicks off. Four locations.
Ages 1-5 (1's with a caregiver)
2-5 days/week, depending on age.

11 Burr Rd., Westport, CT 06880 203-226-6982
20 Portland Avenue, Redding, CT 06896 203-544-8393
223 W. Mountain Rd., Ridgefield, CT 06877 203-894-1800
44 Village Green, Bedford, NY 10506 914-234-2300

9) Westport-Weston Co-Op
This popular preschool started in 1955. Influenced by the Bankstreet approach to learning, they feel children learn best when they're actively engaged with materials, ideas and people. They also have a popular summer camp and Touch-A-Truck fundraiser open to the community.

Ages 1-4 (1's with a caregiver)
2/3/5 days/week, depending on age.

10 Lyons Plains Rd, Westport, CT 06880 203-227-9318

10) Earthplace Nursery School
Live animals, a museum, and a fantastic outdoor playspace and wildlife sanctuary - all the ingredients for a fantastic preschool experience.

Ages 1-5 (1's with a caregiver)
1-5 days/week, depending on age.

10 Woodside Lane, Westport, CT 06880 203-227-7253 ext. 119

11) Staples Play School
There's double the learning going on here. High school students who've studied child development get to put their knowledge to the ultimate test. Started in 1973, three and four year-old children from Westport are given priority placement in this nearly tuition-free program that emphasizes gaining independence, forming friendships and creativity.

Staples Play School/Staples High School
Room 1011, 70 North Avenue, Westport, CT 06880 203-341-1343

The city of Norwalk and the town of Wilton offer similar programs:

12) Brien McMahon High School
See #11 for a general description.
300 Highland Avenue, Norwalk, CT 06854 203-852-9488 Ext: 11090

13) Helping Hands Preschool
See #11 for a general description.

Wilton High School, 395 Danbury Road, Wilton, CT 203-762-0381

14) First Step Preschool
Moms I know adore this Christian preschool based at Hope Church in Wilton. Teachers are loving and in tune to what's going on with each child…thanks in part to low student/teacher ratios. They have monthly 'guests' (maple syrup farmers, firefighters, postal workers), and monthly chapel.

Ages 2-4
2-4 days/week, depending on age.

240 Wolfpit Road, Wilton, CT 06897 203-563-0545

15) Noroton Presbyterian Nursery School
Reggio Emilia approach with a Christianity-influenced curriculum. See entry #4 for a description of the Reggio Emilia approach.

Ages 2-5 (including pre-K and transitional K)

2011 Post Road, Darien, CT 06820 203-655-3223

16) New Canaan United Methodist Preschool
Methodist is known for its strong literacy focus, and arguably the best schedule of any preschool in town, due to its flexible Lunch Bunch policy.

Ages 3-4
3-5 days/week, depending on age.

165 South Avenue, New Canaan, CT 06840 203-966-3176

17) First Presbyterian Nursery School
This is New Canaan's preschool with staying power, no small thanks to its long-serving director. My source says it has a great pre-K and playgrounds…plus, it's just a stone's throw from the New Canaan Nature Center.

Ages 3-4
3-5 days/week, depending on age.

178 Oenoke Ridge, 
New Canaan, CT 06840 203-966-5234

18) St. Mark's Nursery School
Launched twenty years ago, St. Mark's is the only Christian preschool in New Canaan. The curriculum is designed to help children form friendships, develop self-confidence and discover the joys of learning by catering to mind, body and soul. Getting down to brass tacks, it's got the smallest class sizes and an indoor 'ark' that would make Noah jealous.

3's: Mon, Tue, Thur
4's: Mon-Thur (Extended day also available)

St. Mark's Episcopal Church, 111 Oenoke Ridge, New Canaan, CT 06840 203-972-7888

19) Playland
It's called Playland for a reason…LOTS of room to roam, inside the classroom and out. That's why it's very popular for boys (my source says last year one class was ALL boys). Playland is family run, and likes to emphasize learning by doing. The curriculum includes math, science, and literature…and also comes with the highest price tag in town.

Ages 3-5
3 or 5 days/week, depending on age.

802 Ponus Ridge Road, New Canaan, CT 06840 203-966-2937

20) New Canaan Community Nursery School
Preschool goes green. From its earth-friendly building to its organic garden and rainwater collection barrel, kids get a feel for the community they're in and the one existing beyond it. The teaching philosophy here is known as the 'Project Approach', something akin to Montessori. Located in Kiwanis Park.

3's: 2-3 days/week
Pre-K: 4-5 days/week

77 Old Norwalk Road, New Canaan, CT 06840 203-966-3010

Finally, two locations we've heard rave reviews about that fall into the daycare/preschool category:

21) Little Friends Preschool

25 Valley Drive, Greenwich, CT 06831 203-861-6549

22) Children's Community Development Center

90 Hillspoint Rd., Westport, CT 06880 203-226-8033
Originally published 3/29/12.
Sign up for the Mommy Poppins Newsletter today!