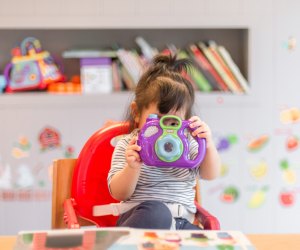 You Can't Touch This: Babyproofing and Playroom Designers in Fairfield County
I remember receiving some electrical socket covers as a baby shower gift - the women around me were so excited, "You are going to need those" I heard several times. Then there was that time I texted a photo of my daughter rolling over and received a text from my mom stating something along the lines of "time to put up the baby gates". "I've got time", I thought to myself.
I realized I ran out of time when I shared some video of my daughter taking her first steps and the Internet responded with "now the fun starts!" Except, it wasn't fun. All of a sudden my comfortable home became a deathtrap. I was sure that every edge of furniture would lead to my beautiful baby's demise. Short of wrapping my baby girl in bubble tape, I knew it was time to call in the professionals. From fireplace guards to full blown playroom design, these local Fairfield County companies will ease your mind and provide a safe space for your child to develop and grow.
PBandJ Babyproofing​
Want to feel at peace in your home? Then PBandJ Babyproofing will help you solve all your baby proofing problems. From custom made cushions, to Plexiglas rails - they will address all your concerns so you feel a sense of ease at home.
Childproof Coach
Jay Martel is the only Certified Professional Child Proofer in Connecticut. His website is full of all kinds of safety tips from how to secure your knick knacks to his feelings about refrigerator magnets (hint: get rid of them).
Peekaboo Babyproofing
In-home safety consultations are the first stop in any Peek-a Boo Baby Proofing service. They offer a personalized plan with suggestions and recommendations and practical solutions.
Baby Bodyguard
Baby Bodyguard provides you with an entourage of baby care experts. Pediatricians, nurses, EMTs, firemen, contractors and craftsmen - you name it, they've got it. They are a one-stop-shop when it comes to your child's safety. From car seat installation, to CPR Instruction - Baby Bodyguard has your covered!
Kids Safe Childproofing
Kids Safe specializes in pool fences, but they offer a wide variety of safety services around the house. They have been making homes in the tri-state area safe for 19 years and can help you childproof any area of your home from the indoors to the outdoors.
Smart Playrooms
The teacher in me gets so inspired flipping through Smart Playrooms portfolio. It should come as no surprise that this company was founded by a teacher. Their unique designs are a perfect blend functional and whimsical - the perfect combination for inspiring creativity and exploration.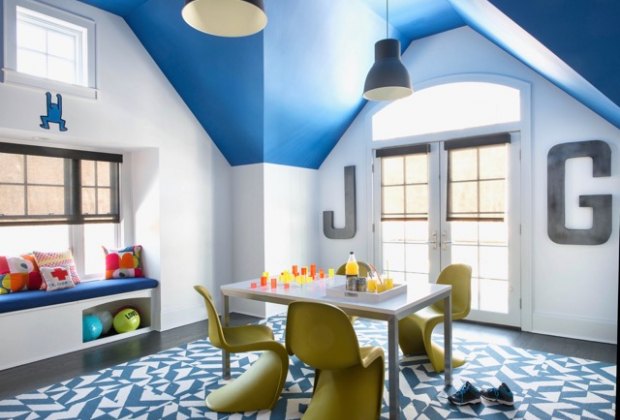 Livable family friendly spaces created by D2 Interieurs. Image courtesy of D2 Interieurs
D2 Interieurs
D2 Interieurs has created a niche over the past seven years in business of moving young families from New York City to the suburbs and creating environments that are sophisticated and chic, yet family friendly and livable. Davies works with an in house team of professionals who spend every day creating modern and colorful homes.
Design-To-Learn
Design-to-Learn combines interior design principles, and organizational systems, with a full understanding of child development. The results are learning spaces uniquely inspired and fun for the whole family.
Photo by Tanaphong Toochinda on Unsplash