A Pediatric Gastroenterologist Explains When Your Child's Stomach Ache Might Be More Serious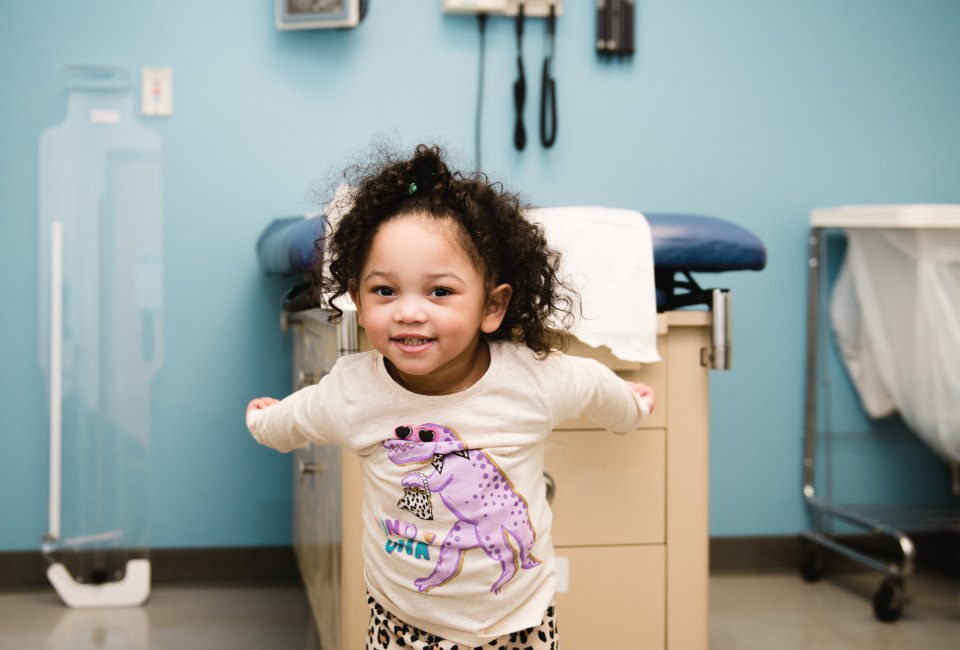 1/20/20
- By
Jessica Laird
When it comes to kids, stomach aches are two things: common and complicated. Sure, sometimes that second cupcake at the birthday party or the twisty turvy drive to Grandma's house is enough to turn a kiddo's belly, but other times an undiagnosed digestive disorder is to blame—and it may be getting written off as "just a tummy ache." So, when a pediatric specialist at Connecticut Children's offered to give us the lowdown on stomach ache causes that may actually be more serious, the worried mom in me was all ears. And if you're no stranger to the infamous cry of "my belly hurts," you'll definitely want to read on to see if it's time to schedule an appointment.
Good digestive health is really crucial for kids because it's what enables them to gain weight, grow taller, and reach important physical and mental developmental milestones. Unfortunately, digestive and nutritional disorders like inflammatory bowel disease (including Crohn's disease and ulcerative colitis), celiac disease, gastroesophageal reflux, lactose intolerance, and breakdowns in the "gut-brain" connection can all stand in the way, and cause a number of not-so-pleasant side effects.
"While most stomach aches are brief and not serious, there are some things parents can watch out for that may alert them to a more significant problem," explains Jeffrey S. Hyams, MD, Connecticut Children's Head of Gastroenterology and one of the world's leading experts in pediatric inflammatory bowel disease. "To medical providers, persistent diarrhea, blood in the stool, fevers, weight loss, or slowing of growth are key red flags."
What else should you look out for? Here's the complete list of symptoms he suggests discussing with your child's pediatrician, especially if they're ongoing:
Persistent stomach aches
Diarrhea
Blood in the stool
Loss of appetite
Weight loss
Fatigue
Unexplained fever
Delayed growth
Heartburn
Problems swallowing
Nausea and vomiting
Bloating and gas
"Most of the time, a complete history and physical exam, along with some simple screening tests, can allow you and your doctor to know if further evaluation is needed," Dr. Hyams went on to explain. And if it is, you'll simply need to find a specialist.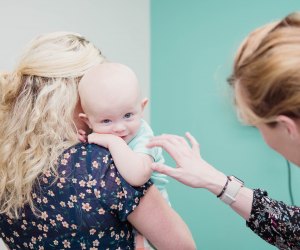 The pediatric gastroenterologists at Connecticut Children's evaluate, diagnose, and treat problems of the digestive system in newborns to teens.
Fortunately, pediatric specialists are the experts in assessing when a child's stomach ache is actually something more serious. Not only do they understand the specific medical needs of a growing body, but they focus on problems that are unique to young patients, like growth, maturation, physical and emotional development, and other age-related social issues. They also know how to examine and treat children in a way that makes them relaxed and cooperative, helping you find the answers you need faster.
If you're looking to get to the bottom of far too many belly aches, the board-certified pediatric gastroenterologists at Connecticut Children's work alongside highly skilled nurses and registered dietitians to evaluate, diagnose, and treat problems of the digestive system in newborns to teens. Plus, they're ranked one of the best children's hospitals in the nation by U.S. News & World Report. For more information, visit the Connecticut Children's website and learn about their seven convenient locations specializing in and practicing gastroenterology, including three in Fairfield County.
All photos provided by Connecticut Children's
Places featured in this article:
---
Connecticut Children's Specialty Care Center – Fairfield
---
Connecticut Children's Specialty Care Center – Danbury
---
Connecticut Children's Specialty Care Center – Shelton