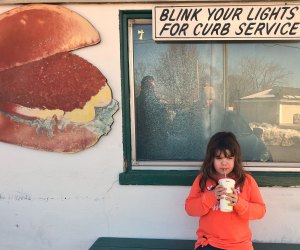 Fairfield County Drive Thru's That Can Change Your Life
Before children, I would mock those parents who sat in their car waiting in the drive-through line at Starbucks. While I had the luxury of walking right up to the counter and ordering my foamed caffeinated beverage, they would sit in their cars and wait. On the way out, I would walk by and smugly think "beat ya", to myself while they still waited in their cars.
My, how times have changed. Nowadays, if there is a drive-thru within a ten mile radius I will drive to it. When the nurse asked me which pharmacy I use, I automatically chimed "CVS, the one on Willard. You know, the one with the drive-thru". Drive-thru dry cleaning? Sign me up! Stuck in the car during nap time? Curbside delivery it is! Thankfully, Fairfield County has its fair share of drive-thru, drive-in, and delivery establishments that go beyond Dunkin Donuts and McDonalds.
Drive-Throughs
Blue Wave Taco - Darien
Blue Wave has saved this mom countless times for those "we just got out of swim classes and we're starving" nights. Fantastically fresh and affordable, Blue Wave offers a healthier alternative to a Happy Meal any night of the week.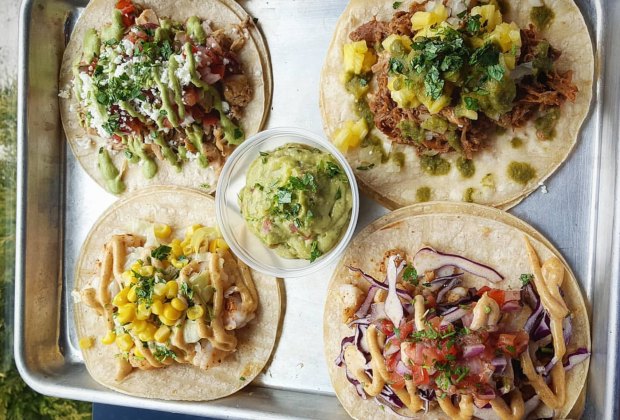 Fresh Tacos waiting to be devoured at Blue Wave Tacos. Photo courtesy of Blue Wave Tacos.
Donuts Delight - Drive-Thru locations in Stamford and Norwalk
Don't let the name fool you, this spot has way more to offer than just donuts and coffees (although, those are pretty sweet!) Chicken or tuna salad sandwiches, oatmeal, and chorizo sausage on a croissant will satisfy your cravings any time of the day.
Trumbull Pharmacy - Trumbull
Locally owned pharmacies are becoming a thing of the past. Trumbull Pharmacy is trying to change that. This neighborhood pharmacy not only high quality customer service - but also a drive-thru (and delivery!) services!
Sanitary Cleaners - Norwalk
I have literally driven around with the dry cleaning in my trunk for WEEKS because I didn't want to lug it into the dry cleaners. Then, one day I noticed that Sanitary Cleaners had a drive-up window. Lazy? Maybe. But - I'm over it!
Boston Market - Wilton
I realize that Boston Market is a chain, but its not so often that I find one with a drive-thru. The fact that I can get a whole balanced meal for my family complete with vegetables makes me feel like it's almost as good as cooking.
Drive-In
Sycamore Drive In - Bethel
This classic drive-in is a blast from the past! The Sycamore has been hopping around since 1948 and it has provided over 60 years of nostalgia for anyone who has driven-up to enjoy its food. It serves classics like burgers, salad plates, breakfast omelets, and more.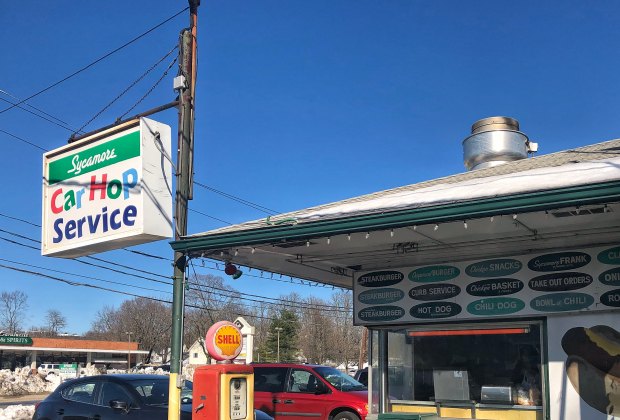 Flash your lights to let them know you need service! Photo courtesy of Ally Noel
Delivery
Green and Tonic - Cos Cob, Greenwich, Darien, New Canaan, & Westport
Green and Tonic is easy, delicious, good for you and offers and "on-the-go" option! Need a pick me up before those post school actives, practices, or games? Then place your order on-line and it will be ready for you to come pick up.
Maikana Foods
Maikana Foods provides some serious salad inspiration for me on Instagram; however, in real life, my salad skills are anything BUT Instagram worthy! That's where Maikana Foods delivery service steps in. Breakfast bowls, dinners, salads, and soups can be delivered right to your door!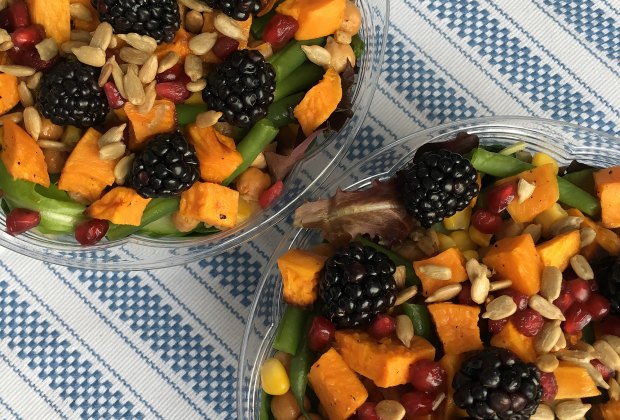 Delicious salads delivered right to your door. Photo courtesy of Maikana Foods
B. Good - Greenwich
When my daughter inhaled the eggplant meatballs from B.Good and asked for more, I knew we had found the "unicorn" of fast foods. Sustainable, seasonal eats make this fast-food spot anything but greasy. You can order online and - if you call ahead- they will even bring it out to your car!

Lede photo courtesy of Ally Noel