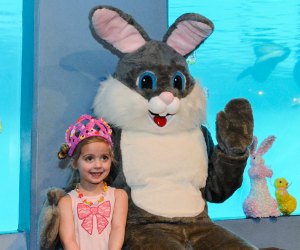 Easter Bunny Breakfasts and Brunches for Kids and Families in Connecticut
With spring in the air, it's time to polish up those dress shoes and think about a special Easter breakfast or brunch with kids. If your kiddo is keen be treated to a very special meal and maybe hunt for eggs or shake a paw, check out these Easter-themed meals at community centers and restaurants around the state. For more ideas to celebrate this gorgeous season in Connecticut, bookmark our spring fun guide.
Most (but not all) of these breakfasts and brunches feature Easter Bunny visits; if sightings and photo ops are a priority, be sure to call ahead to make sure the rabbit-of-the-hour will be on hand.