Dance Classes for Connecticut Kids: 20 Studios for Ballet, Hip Hop, Jazz, Tap, and More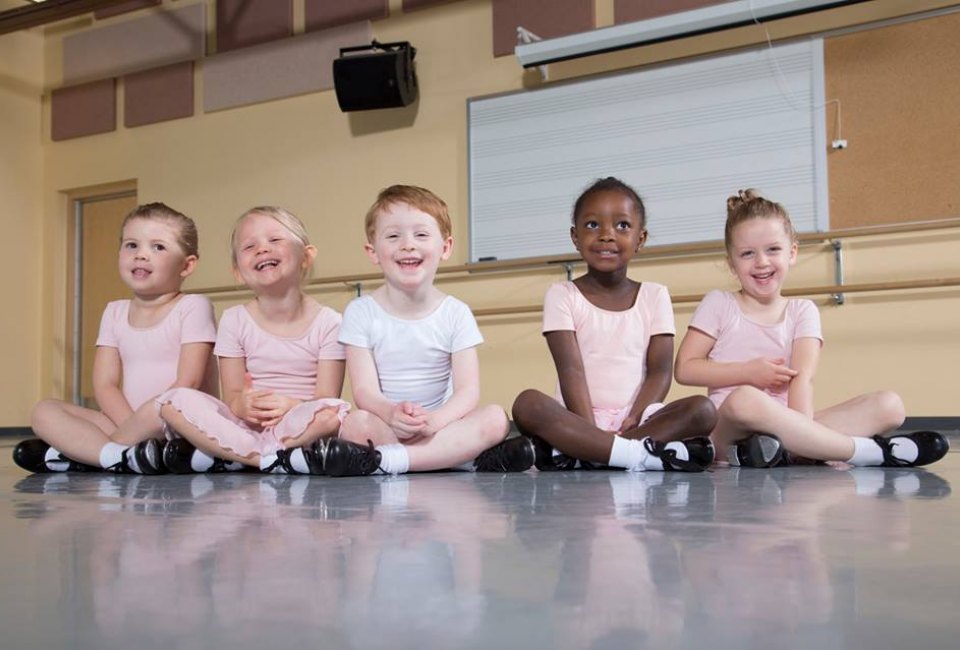 8/8/21
- By
Ally Noel
Remember the adage telling us to dance like there's nobody watching? One of the amazing things about kids is their propensity to do just that. If you've got a ballet dancer or a breakdancer on your hands, why not harness that creativity and sign them up for dance classes. The Connecticut dance studios below offer kids classes in ballet, hip hop, jazz, tap, modern dance, and even Irish step for kids ranging from toddler to teen. Pick dance classes near you in Fairfield, Hartford, New Haven, or beyond; some studios even offer summer camps for kids who can't stop dancing when the heat is on.
And if your dancers have siblings who'd rather do something other than dance, not to worry: we've got them covered in our Classes and Activities Guide.
Dance Classes Near Fairfield County
The Ballet School of Stamford is a not-for-profit school that provides dance training for children ages 3-18. The Ballet School partners with local social service organizations to provide dance scholarships for ballet classes for children who don't have the resources to attend dance school otherwise.
A Common Ground Community Arts Studio offers classes in a variety of dance forms, including tap, jazz, ballet, hip hop, flamenco, hula, Bollywood, and modern dance. The bustling Community Center has classes for kids beginning at age 3 and continuing through high school.
This studio welcomes students of all ages and abilities, starting with mommy-and-me, and continuing with toddler and preschool dance classes through teens. Dance styles and classes include pre-ballet, ballet, jazz, hip-hop, tap, and contemporary dance. The studio also offers several dance classes just for boys.
With classes that cover ballet, tap. jazz, hip hop, Irish step, modern, and a whole lot in between, Connecticut Dance School has something for every dancer. Dancers can start young; Creative Dance classes are offered for 3-year-olds to give them a beginner's idea of what the world of dance is all about.
Offering a wide spectrum of dance classes, including hip hop, jazz, modern, ballet, and breakdancing, Ridgefield's Enchanted Garden also offers yoga, drama, voice, and music classes. In short, there is something for everyone at this Ridgefield outfit.
Students at the Locust Performing Arts Center in Stamford are unbelievably enthusiastic about founder/owner Jimmy Locust and the rest of his staff. LPAC offers a variety of dance staples including ballet, hip hop, jazz, tap, creative movement, acro, and modern.
The New Canaan Dance Academy offers training in multiple dance styles to students beginning at 3 years old. Dance classes include ballet, tap, jazz, contemporary, hip-hop, breakdancing, and acro. In addition to dance classes, NCDA also offers the opportunity to try out for its competitive dance team.
The Norwalk Academy of Dance is a terrific, family-centered studio that welcomes students of all ages and abilities. In addition to regular classes in ballet, jazz, hip hop, and tap, the studio also offers several competition teams by audition only.
Whether you're inspired by Irish dancers at a St. Patrick's Day parade or by multiple re-watchings of Riverdance, Irish dancing is surprisingly popular in Fairfield County. At Pender Keady is helmed by two former members of the Broadway cast of Riverdance.
Chelsea Piers dance program offers over 40 classes per week in a variety of dance styles, including ballet, jazz, hip hop, modern, and ballroom. The Little Dance Stars program is intended for children ages 3-4 years old and provides a wonderful introduction to dance.
The only dance studio dedicated to hip hop and breakdancing is located in Darien. Dancers can sign up for "girl only" or mixed group classes, allowing them to find their own personal style.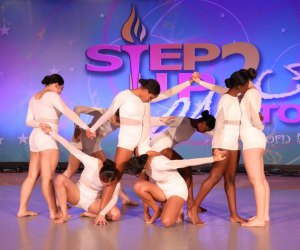 Photo courtesy of Morlock School of Dance
Dance Classes Near Hartford County
Dance Expressions offers a variety of classes for children ages 1.5 and up. Little ones can start with Mommy-and-Me classes and progress to other creative movement classes like ballet, tap, jazz, or acrobatics. Older children have the option of hip-hop, modern, lyrical, and pointe as well.
Classical ballet training is the primary focus of the Hartt School's dance program. Tap and jazz classes are also available, as are online dance lessons. Classes are formed based on training background.
This is an official Angelina Ballerina Dance Academy. Students receive a quality dance education in a caring and fun environment, all based on the beloved Angelina Ballerina character. The Angelina Ballerina Dance Academy curriculum is designed by internationally renowned master teachers and child development experts. The studio takes pride in having no cement beneath its hardwood floors.
Choose from a range of options that includes Mommy-and-Me, beginner, preschool, all the way up to advanced professional classes that includes ballet, tap, and jazz.
If your little one wants to take dance classes but is not interested in ballet, tap, or jazz, why not try Irish Step Dancing? Shamrock Dance Studio offers beginners' classes for children ages 4-12.
Morlock's dance classes are available for children starting at the age of 5. Classes available include ballet, jazz, hip-hop, modern, and tap. Morlock has been in business for seventy years, and for the last 10 years under the direction of co-owners Elizabeth Sanderson and Christine Sessa.
Dance Classes Near New Haven
Starting with early childhood movement and music classes, the Neighborhood Music School offers dance instruction for children through high school age. The studio's comprehensive Dance & Wellness program provides all sorts of innovative ways to get kids moving with classes in ballet, hip hop, jazz, tap, modern, and musical theater.
NHAOPA provides a non-competitive atmosphere for dancers to perfect their craft. The Academy offers ballet, hip hop, contemporary, tap, jazz, musical theatre,​ and acrobatics.
Teaching would-be dancers as young as 16 months, the Milford Performing Arts Center helps students gain confidence and fall in love with the performing arts. MPAC offers a boys-only hip-hop class, as well as co-ed classes in ballet, jazz, tap, hip-hop, gymnastics, and pointe.
Sign up for the Mommy Poppins Newsletter today!
i