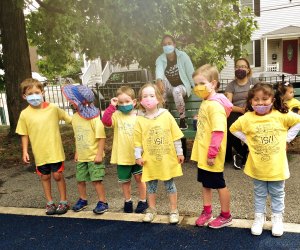 Great Summer Camps for Preschoolers in and around Boston
Summer camp can be an awesome way to introduce preschool-aged kids to a school-like setting. They're old enough to want (and need) some mental and social stimulation during those long summer days, but not so mature that you can plant them at any old camp and trust they'll make do. The good news is that Boston and the surrounding Massachusetts 'burbs offer lots of great summer day camps to suit the many different types of preschoolers out there—from sporty to outdoorsy to artsy!
Find more great summer camp options for your Massachusetts kids in our Boston Camp Guide and as always check out our events calendar for the latest happenings in Boston.
Editor's Note: Summer camp information for the 2021 season is changing daily. Please click the links to the individual camps for the most up-to-date information. Some of the photos in this were taken before the pandemic.