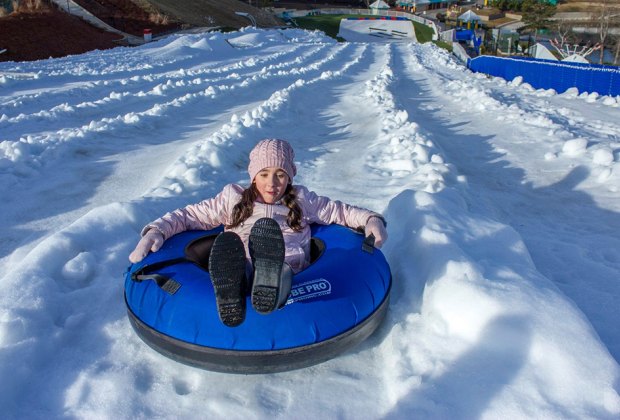 Things to Do in Atlanta This Weekend: Puppets, Theater, Hello Kitty
Hard to believe, but spring in Atlanta is a mere month away. And while some might celebrate the arrival of a new season, fans of winter will want to head out to two cold-weather attractions before they close for the year. License to Chill at Lanier Island Resort in Buford and Snow Mountain at Stone Mountain Park both shut for the season on Sunday, February 23.
Those are just two of the many things to do on busy weekend in the Atlanta area, where science, children's theater and even a visit from the Hello Kitty gang ought to inspire your young ones. You can even introduce them to a bit of multicultural Atlanta with events at the Michael P. Carlos Museum and the Weber School.
Whatever you do this weekend, know that your friends at Mommy Poppins Atlanta will be with you throughout 2020 with updates on the best family happenings in the area. Check our events calendar for the most up-to-date events in Atlanta and beyond, and remember to sign up for our FREE newsletters to receive posts such as this right to your inbox.