Thanksgiving Gratitude Cookies: A Sweet Way Kids Can Show Thanks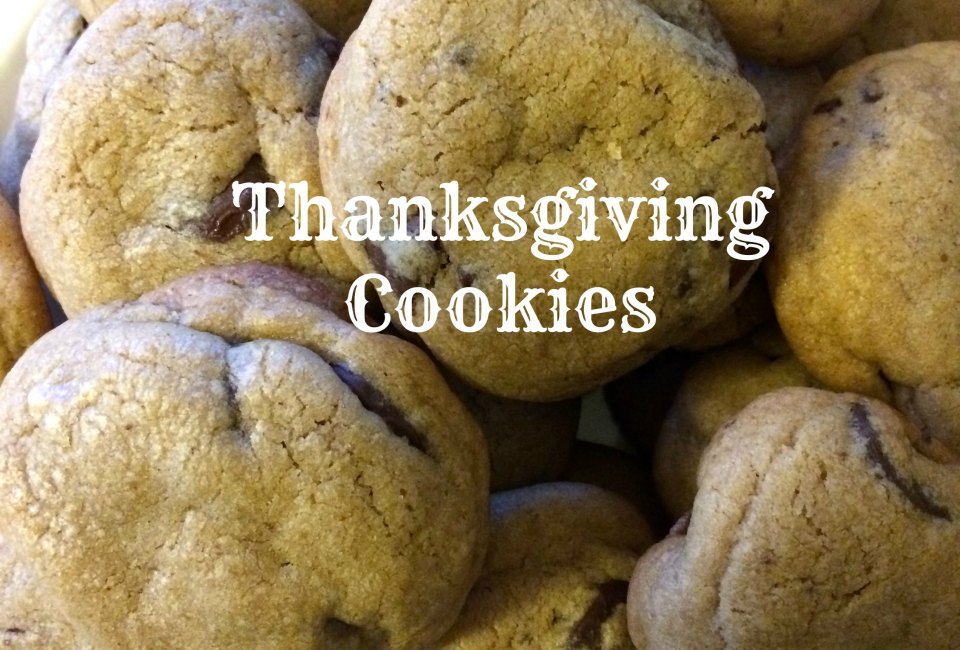 11/25/14
- By
Ally Noel
Every year on Thanksgiving we go around the table and say what we are thankful for. But talk is cheap. To really show our children the meaning of gratitude it's important to also do something to show our thanks. With older kids we can volunteer, but with little ones the options are limited. This simple project is a sweet way to get little ones involved in some giving back in an age appropriate manner.
Baking with your child is a great way to develop independence and build math and language skills. Standing side by side in the kitchen also gives you a chance to talk without distractions. Choose a recipe that is very forgiving (like the chocolate chip recipe below or try our easy Thanksgiving turkey cookies project.)
1. While the cookies are baking, the kids can draw individual thanksgiving notes to go with your cookies.
2.When the cookies have cooled from the oven, place each in an individual bag, and seal with your home made notes.
3. Deliver your Thanksgiving cookies to a local library, fire station, school, community organization, or whomever you are particularly grateful for and say "thank you."
Easy Chocolate Chip Cookie Recipe
1/2 C Softened Butter
3/4 C Brown Sugar
1 Large Egg
1 C Flour
1 C Chocolate Chips

1. Preheat oven to 350 degrees F
2. In a bowl, cream together the sugar and butter
3. Add the egg
4. Stir in the flour and chocolate chips.
5. Scoop into 2 TBSP mounds onto an ungreased cookie sheet
6. Bake about 8-12 minutes
7. Allow to cool for 5 minutes before removing
Show us what you make. Share it on Facebook, Twitter or Instagram and tag @mommypoppins so we can see your creations too!
Kids' work is to play. WeeWork is a Mommy Poppins series offering an easy daily activity for grown-ups and children to do together, making kids' work an important part of your day. We aim to inspire together time, creativity and fun using only your imagination and things around the house. You can see all our WeeWork activity posts here.
Sign up to get WeeWork activities delivered to your inbox.

Sign up for our free
newsletters.
Mommy Poppins is a family activity website that helps people find things to do with kids.
©
2023
MommyPoppins. All Rights Reserved.
mp-prod4-v4.32.99
We use cookies and other data collection technologies to provide the best experience for our customers.
Learn More