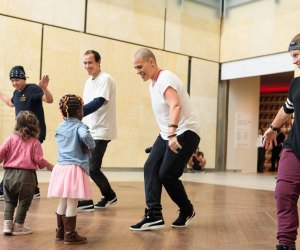 What's New and Opening in Philly in 2018
Every year it seems like Philadelphia gets better and better with more things to see and do for local families and tourists alike. Major initiatives for the city include expanded green space, which often means new opportunities to get out and play. Outdoor events are always a big draw and each year the calendar seems to have more to offer in terms of destinations to experience art and culture. 2018 is no different, in addition to the usual festivals and events that you can look forward to year after year, there are some exciting openings and events that make it a good year to be in Philadelphia.
Winter
Barnes Launches Family Friendly Programming (Beginning January, Ongoing)
For 2018 the Barnes is seeking ways to make their programming more family-friendly. Stroller Tours take place the second Thursday of each month, and Barnes Toddler Time takes place the third Thursday of each month. Stroller Tours are 45-minute guided tours and are geared for parents with babies under 18 months, so the content is really for the adults with accommodations for the stroller. Toddler Time is an arts, crafts, and storytime for kids aged 2–4.
Dinos After Dark (January 26-June 22)
Evening hours, pay as you wish, and dinosaurs? If you think that's great, this special event happens every month at the Academy of Natural Sciences, where you can stop by on the fourth Friday from 5–8 PM for a beer garden plus family programming.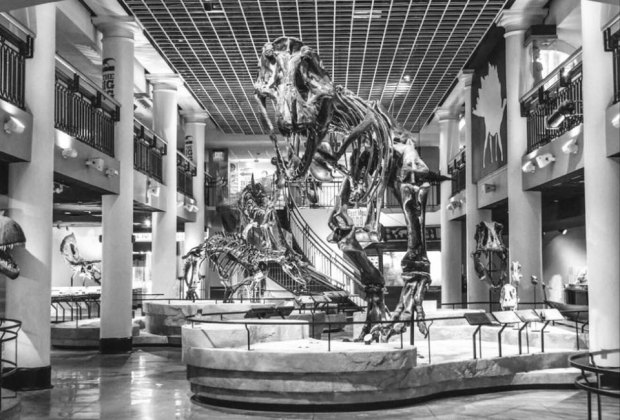 See dinos for pay as you wish prices! Photo courtesy of the Academy of Natural Sciences
Reading Terminal Turns 125! (February, June, September)
Oh the deliciousness that you find at Reading Terminal Market! This foodie favorite is turning 125 and festivities are planned that are both family-friendly and pretty exciting! On February 22 they are turning back the clocks and hosting a period gala in full Victorian garb (and prices will drop to 1893 prices in some merchant stalls!) Kiddos will love the fancy costumes and a chance to check out penny-farthing riders. More programming throughout the year is expected that will delight young and old.
Sid the Science Kid: The Super-Duper Exhibit! At the Please Touch Museum (February 3– May 6)
If you haven't had a chance to meet Sid and his family, you can normally find them on PBS Kids. But for a short time, Sid will be in Philly with an exciting science-minded exhibit getting kids in touch with their inner scientist!
Crocs: Ancient Predators in a Modern World (February 3–May 6)
Want a real chill this winter? Check out this exhibit at the Academy of Natural Sciences! Crocs and early reptiles thrived and evolved alongside the long gone dinosaurs. This is a chance to get up close and personal with the frightening creatures including live species such as a Siamese crocodile and Albino American alligator.
Spring
Opening of the Rail Park (TBD)
A new green space for walking, riding, and playing is opening early this year. The former Reading Viaduct is in the process of being converted into a three-mile open area. The first phase is a four-block segment of elevated track which will become a permanent greenway stretch between Broad and Callowhill Streets. Although not a playground, per se, it will be a great space close to nature in an otherwise very urban part of the city.
Love Park (TBD)
This spring, families can once again enjoy photo ops with the LOVE sculpture at LOVE Park! Back and better than ever, the park features more green space and a new water feature that will be perfect for splashing this summer.
Renderings of the new Love Park courtesy of Hargreaves and Associates, KieranTimberlake and Philadelphia Parks and Recreation
Game Masters at the Franklin Institute (March 31-September 3)
If you have a video game lover, this exhibit is a must-see. Taking interactive to the next level, visitors can check out more than 100 video games and learn about how the history of the gaming field. From classic arcade games to more modern experiences, see how technology of gaming has truly evolved.
The Musical Adventures of Flat Stanley, Jr (March 31-April 8)
The Walnut Street Theatre presents the tale of 10-year-old Stanley who wakes up one day to find himself suddenly very flat!
Middle East Galleries Open at Penn Museum (April)
If you have a history buff on your hands, take them to check out the newly opening Middle East Galleries. On display you'll see more than 1,400 artifacts that show the evolution of human civilization, spanning nearly 10,000 years.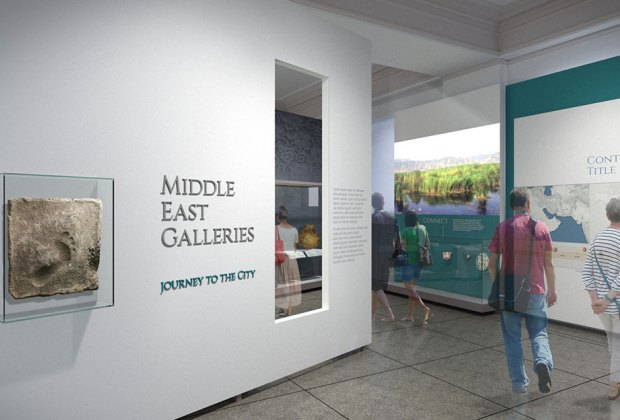 Rendering of the new Middle East Galleries courtesy of Penn Museum
New Rollercoaster Comes to Sesame Place! (April)
Oscar's Wacky Taxi is set to open this spring, a hybrid wood and steel coaster, bringing extra excitement to this very special park. This new addition will make days at the park even more fun.
Snow White at Arden Children's Theatre (April 4-June 3)
As with Peter Pan, the Arden re-imagines a classic tale. Somehow, and without doubt amazingly, this kid-friendly play will tell the tale of Snow White and the seven (repeat, seven) dwarfs with only two actors! If you haven't been to a show, the Arden always provides a unique opportunity for kids to ask questions and meet the cast following the show.
Ivy and Bean, the Musical (June 1-June 9)
Another family-fun musical hits the stage at the Walnut Street Theatre. Ivy and Bean are unlikely friends who set out on an adventure that explores how differences can make a friendship exciting.
Summer
Cherry Street Pier Reopens (TBD)
In keeping with the revitalization of the Delaware River waterfront as a place to hang out and play, the Cherry Street Peer has undergone a huge makeover and promises to be another great addition to attractions like Spruce Street Harbor Park. Expect family-friendly events and art.
Fall
The Gallery in Center City East (TBD)
A new recline and dine movie theater is coming to center city! When the Gallery opens this fall, the new movie theater will be just one of the many improvements to this completely renovated shopping space. There will be a huge selection of new stores where you can stock up on all the latest family fashions. And as always, malls are a great space to let the kids get some indoor energy out when it is wet or cold outside.
Drexel Square (TBD)
By the end of 2018, Philadelphia will have a new "square," a 1.5-acre park with an elliptical lawn and trees to play on as part of the major Schuylkill Yards development in University City. Like the other squares throughout the city, Drexel Square will be a resource for community building and will host family-friendly activities.
Benjamin Franklin Parkway Celebrates 100 Years (all year long culminating October 26)
This hundred-year celebration promises to be an awesome experience, with art installations, family-friendly programming that ties to the cultural institutions that line the parkway, and more. The final details for October aren't public knowledge yet, but expect the unexpected!
Roald Dahl's Matilda the Musical (November 6-January, 6, 2019)
See one of Roald Dahl's classic works come to life on stage. Full of song and dance, this is sure to be a favorite for the whole family.