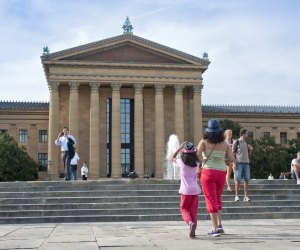 20 Philly Museums You Can Go to for Free
Museums are a great way to spend a family weekend, especially during the winter, but if you don't have a membership, admission can add up quickly, especially if you have a large family. Thankfully, Philadelphia and its suburbs are home to a number of museums where kids can learn and play all for free. (Not all the museums offer free admission every day so make sure to check for details about dates and times).
Whether your little ones are interested in art, science, history, or even shoes, Philly's museums will have something to satisfy them (and you)! Looking for more Philly museums or free activities? Then be sure to check out our Philly Museums Guide and Free Activities Guide.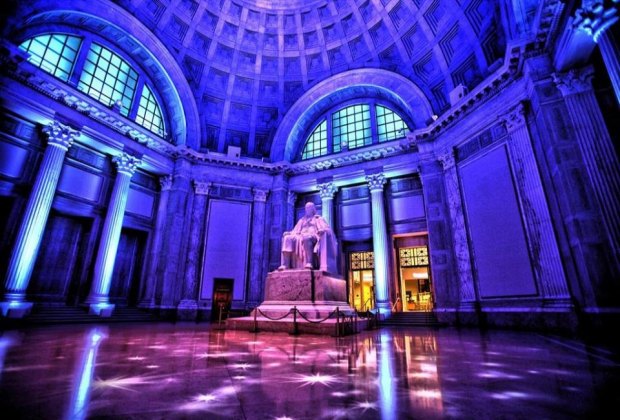 Photo courtesy of The Franklin Institute
Science Museums with Free Admission in Philly
The Franklin Institute- Philadelphia
The massive interactive science museum opens its doors for free from 5-8 PM the select Mondays of certain months throughout so kids can get a firsthand look at the inner workings of everything from the human body to weather.
The Science History Institute- Philadelphia
Formerly Chemical Heritage Foundation, Science lovers can gleefully geek out here, as they take in historical artifacts highlighting milestones in scientific breakthroughs.
Wagner Free Institute of Science- Philadelphia
Here you'll find three stories of natural history, from dinosaur fossils to centuries-old insects and everything in between! Admission to all educational events is free. A donation for visiting the Museum is suggested.
Art Museums with Free Admission in Philly
Brandywine River Museum of Art- Chadds Ford
On the first Sunday of the month from February to November, families can enjoy the American art on display at Brandywine, which also features artworks by local students and frequent children's programming.
Barnes Foundation- Philadelphia
On the first Sunday of the month, the Barnes, right in the middle of the city's arts district, is the place to be! In addition to free admission, the museum, which combines art and horticulture, offers special programming and interactive features.
Fireman's Hall Museum- Philadelphia
If your little one is fascinated by firetrucks, this is a must-see! The museum features an array of equipment from the city fire departments' history, and encourages visitors to play dress-up with firefighter gear.
Philadelphia Academy of the Fine Arts- Philadelphia
From 2-4 PM on Sundays, PAFA's Family Arts Academy hosts free workshops that are fun for the whole family! Each week, local artists lead little ones and their parents in igniting their imaginations and seeing art in a whole new light.
Philadelphia Museum of Art- Philadelphia
Families have an opportunity for discounted admission to the famed Philadelphia Museum of Art every Wednesday from 5 PM to 8:45 PM, when the Museum allows patrons to pay what they wish for admission. The Museum asks for a donation of at least a penny.
Rodin Museum- Philadelphia
Rodin features an eye-catching collection of work from some of the world's leading sculptors and is always pay-what-you-wish.
The Fabric Workshop and Museum- Philadelphia
Future fashionistas will love FWM, a contemporary art museum focusing on textiles, with ample kids' programming.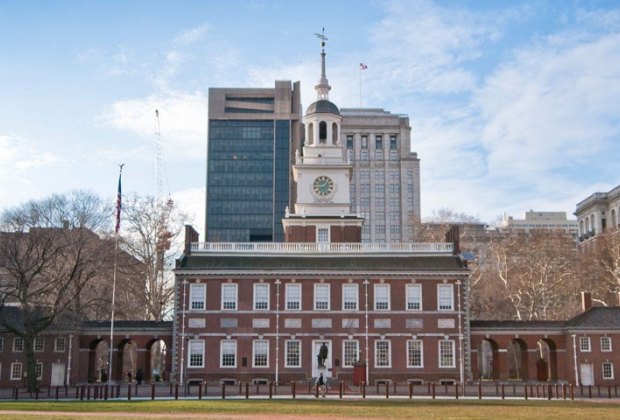 Photo courtesy of National Park Service
History Museums and Culture Centers with Free Admission in Philly
Carpenter's Hall- Philadelphia
This little-known gem in Philly's Historic District allows visitors to walk through the halls of the 18th century mansion to see furniture, architecture, and art dating back hundreds of years.
Edgar Allan Poe National Historic Site- Philadelphia
Your kids may read Poe in school, and now they can see where the literary great actually lived! Poe's former home has been converted into a museum that showcases how Philly impacted his writing and work.
Independence Hall- Philadelphia
Take a walk back in history and show your kids where the nation's founding documents were signed.
Liberty Bell Center- Philadelphia
See the world-famous bell and explore rotating exhibits about Philly's place in history — a must-see for budding history buffs!
National Museum of American Jewish History- Philadelphia
Held on MLK Day, Presidents' Day, July 4th, Grandparents' Day, and Children, Family Days at the National Museum of American Jewish History offers families free admission while exploring high and low points that have shaped Jewish communities around the nation. The first-floor gallery is always free to the public. It is important to note that every day in February features free admission too!
Polish American Cultural Center Museum- Philadelphia
Located in the heart of Philly's Old City, the cultural center explores the rich Polish heritage in the area.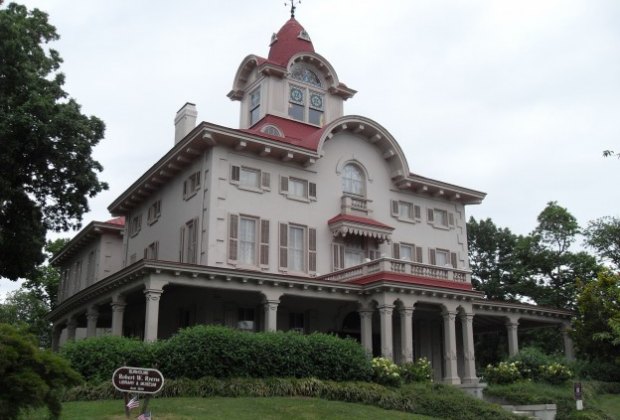 Photo courtesy of Ryerrs Museum
Ryerss Museum- Philadelphia
This Northeast Philly gem served as the home of the wealthy Ryerss family. The museum preserves their huge collection of international artifacts and art, with an adjoining library that bookworms will love! Parking is free as well.
SEPTA Transit Museum- Philadelphia
All aboard! Learn about the storied history of the city's transit agency and see firsthand the inner workings of trains, trolleys, and buses.
Temple University Shoe Museum- Philadelphia
If you thought your kids' closets were crowded, check out Temple's Shoe Museum! With more than 900 pairs of shoes, this is an off-the-beaten-path museum that showcases history and fashion. Admission is free; however, visits must be scheduled in advance.
United States Mint- Philadelphia
Money, money, money, money! Kids learn how coins are made at the United States Mint located in Historic Philadelphia. Visitors can expect to see the factory, view the first coin press, and meet Peter the Mint Eagle during these free tours.
Post originally published in 2018. Updated 2020