Vegan and Gluten-Free Bakeries in Philadelphia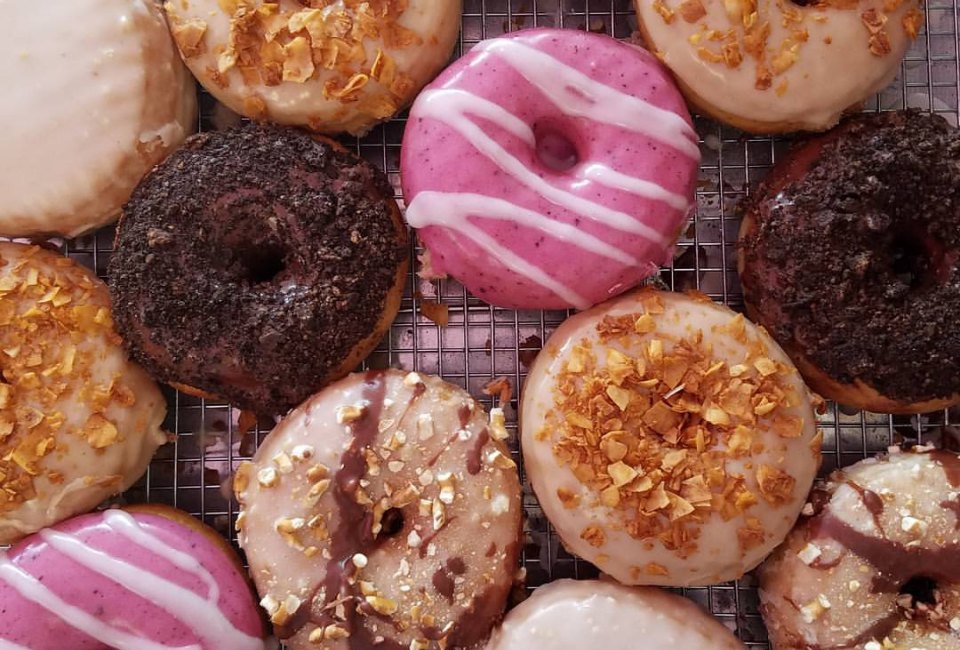 3/15/17
- By
Cait Sumner
Let's face it, lots of kids (and parents) have allergies and special diets, and sometimes satisfying that sweet tooth can be a challenge. Whether someone is the family has Celiacs and you've gone gluten-free or you're family is vegan (or lactose intolerant), there are still plenty of places in the area serving up delicious treats. From donuts to cookies, cupcakes and birthday cakes, you can find just about anything to fit your needs.

Sweet Freedom Bakery- Philadelphia, Byrn Mawr, and Collingswood, NJ
Sweet Freedom does it all! Gluten-free, vegan, and allergy-friendly, anybody can find something to enjoy at this bakery. All of the products here are dairy-free, cassein-free, egg-free, and gluten-free. They also avoid the use of soy, peanuts, corn, and wheat. Here you'll find cupcakes, cakes, cookies, bread, muffins, donuts, tomato pie, and other delicious treats.
Flying Monkey Bakery- Philadelphia
While not specifically a vegan bakery, Flying Monkey in Reading Terminal Market does offer a few treats for those who don't consume any animal products. Try their vegan chocolate chip cookie, vegan chocolate cupcakes, or vegan lemon coconut mini bundt cakes.
The Happy Mixer- Chalfont
The Happy Mixer is 100% gluten-free. This bakery offers breads, doughnuts, cakes, muffins, brownies, cookies, and kiffles- all without a trace of gluten!
Taffet's- Philadelphia
This gluten-free bakery all started thanks to the owner's mother's intolerance of gluten. They offer many varieties of bread as well as biscottis, muffins, brownies, and more.
P.S. & Co.- Philadelphia
This organic, gluten-free, plant-based cafe is perfect for those with sensitivities as well as the health-conscious. They offer a full menu as well as several delicious sweet treats like tiramisu, cookies, cakes, tarts, and pies. Not everything at this bakery is gluten-free, so make sure to ask before you order.
Sweet Megan Bakery- Southampton
Sweet Megan Bakery is completely top 8 allergen free. That means no tree nuts, no milk, no eggs, no peanuts, no fish or shellfish, and no soy or wheat. All of their products are also certified Kosher and parve. Try one of their delicious cookie doughs, cookie sandwiches, cupcakes, brownies, and even pizza!
Dottie's Donuts- Philadelphia
Dottie's Donuts are all vegan and very unique and yummy. Try flavors like birthday cake, Thai tea, blueberry coconut, matcha chocolate, maple bacon, chocolate peanut butter oreo, and cashew pretzel chocolate.
Photo courtesy of Dottie's Donuts.
Sign up for the Mommy Poppins Newsletter today!
i