The Best Places for a Family Dinner During Philly Restaurant Week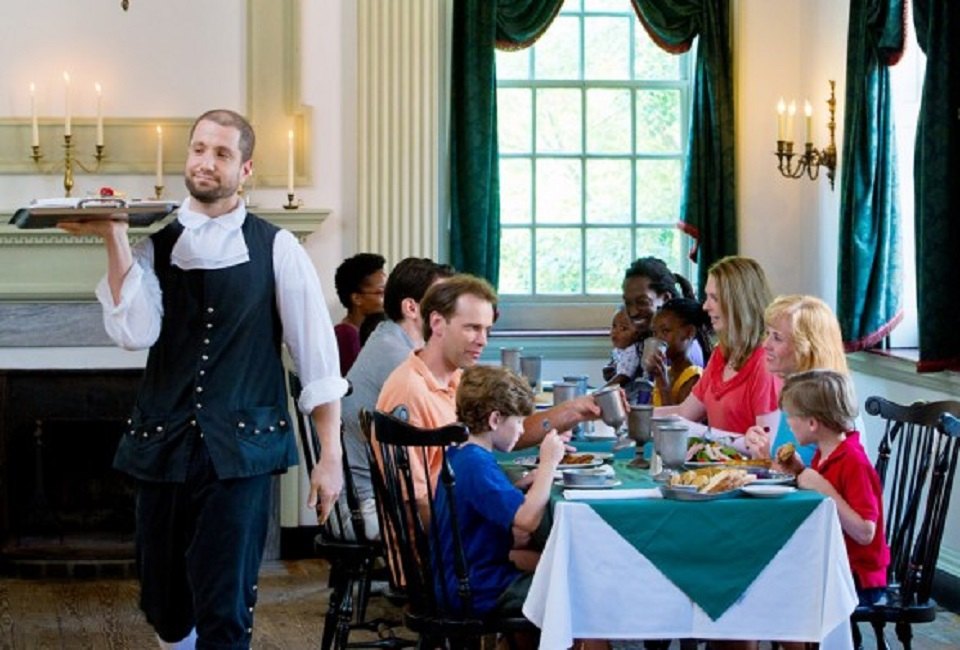 1/2/18
- By
Jennifer Vishnevsky
Now that the New Year is upon us, the holiday menu is in the rear view. This year's restaurant week runs January 14-26, 2018, and there are more than 100 different restaurants to choose from. We've gone through the options and picked eight options for the family to try. Every winter and fall, restaurants offer three-course dinners for $35 per person. Some will also offer a three-course lunch for $20 per person. Resrvations are required and can usually be made through OpenTable. We also recommend checking out these spots for kids to eat free.
American
Max Brenner
One of the most fun, family-friendly options this year is Max Brenner. Featuring waffle fries with bacon and cheese, the Brenner burger, cheesesteak waffle sandwich, chicken mac and cheese, and Urban S'mores, everyone can find something delicious here.
Asian
Yakitori Boy
For more adventurous kids, try Yakitori Boy. It's offering a five-course menu filled with options like avocado salad, sushi rolls, yakitori skewers, a protein, and dessert.
Zama
For lunch, check out Zama's adorable bento bites, which include edamame, house salad, miso soup, and rice. These dishes are flavorful and also gives your family the option of authentic Asian cuisine.
Italian
Little Nonna's
This Italian eatery offers stracciatella for the table to share, and then has some traditional favorites like arancini, potato gnocchi, and cannoli.
Positano Coast
Positano Coast offers family style fried zucchini, arancini, and potato croquette to start the dinner.
D'Angelo Ristorante Italiano
Serving chicken parmigiana, lobster ravioli, and a delicious homemade fettucine, this restaurant is perfect for classic Italian cuisine.
Spanish
Tinto
If you have older kids or not so picky eaters, this is a fun choice. This Garces Group restaurant is offering a variety of delicious tapas choices like Gazpacho, Figs, Chorizo and Beef Burger, and more.
Amada
Find even more deliciousness from the Garces Group at Amada. There are plenty of yummy options to choose from here. Try the crab stuffed pepper, calamari, or chorizo, and don't forget to save room for dessert!
Jamonera
This Spanish wine bar is also offering a variety of choices, starting with three starter plates: white bean puree, manchego and marconas, and papas fritas.
Seafood
DiNardo's
Head to DiNardo's for their famous seafood! The restaurant will have shrimp scampi, baked salmon rolatini, and a mixed grill.
Devon Seafood
Craving crab cakes? Make your reservations at Devon for their famous crab cakes, and a delicious chocolate mousse cake for dessert.
What you need to know:
Select garages and lots offer discounted parking. Remember to request the voucher from the restaurant to present it at the parking facility.
Make reservations ahead of time. Many restaurants use OpenTable for your convenience.
Visit the CCD Restaurant Week site to see all the restaurant week menus.
Restaurant week is likely not for picky eaters. If you have more adventurous kids, it's an experience they'll always remember and can even become a family tradition. If your kids don't like to try new things, you might want to leave them at home with grandma.