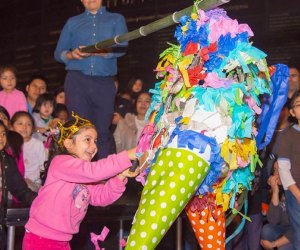 Annual 2020 Philly GoList: What To Do in 2020 with Philly Kids
With 2019 officially in the history books, Philly families can look forward to all the fun that awaits in 2020. Mommy Poppins Philadelphia has rounded up some of our top picks for the year. From annual activities such as the Philadelphia Flower Show. Invention Convention, and Paleopalooza, to new opportunities like the Very Eric Carle Exhibit at Please Touch Museum, there is much excitement happening throughout the Delaware Valley.
Please be aware that venues holding events later in the year are still updating details about their offerings. Please check back often for the latest information.
Looking for iconic family activities in Philly? Check out our list of 100 Things to Do with Philly Kids Before They Grow Up.