The Nutcracker Ballet and More Holiday Shows for Orlando Families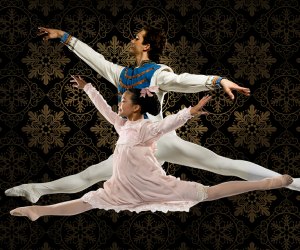 The Nutcracker ballet is the quintessential holiday event for families, and luckily Orlando has lots of productions to choose from. Families may prefer to attend the classic version of The Nutcracker, performed by professionally trained dancers from Orlando Ballet and Central Florida Ballet, or something a bit more relaxed and modern, like Clare and the Chocolate Nutcracker or Nutty Nutcracker.
Besides The Nutcracker, there are lots of holiday shows to choose from for every age group and interest. As theaters and venues open doors again for holiday shows and events, lucky Orlando residents and tourists will have their pick in choosing some of the best shows around.